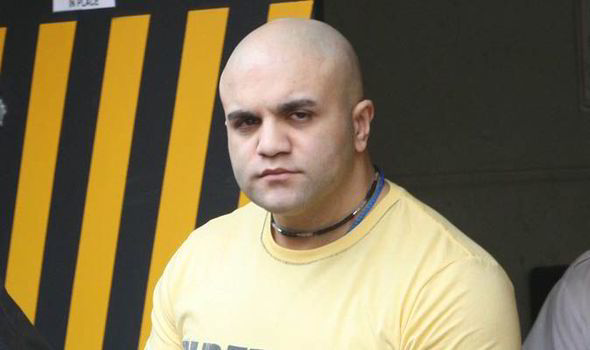 A murderer serving 25 years for killing a Scots teen has taken his prison governor to court amid allegations he is being denied the use of a penis pump.
Imran "Baldy" Shahid, who was locked up in 2004 for the killing of 15-year-old Glasgow boy Kriss Donald, told a sheriff yesterday that he suffered from erectile dysfunction and needed the sex object to treat it, reports The Press and Journal.
The 39-year-old is also demanding his Xbox 360, confiscated from his cell in Peterhead Prison in case he uses it to gain access to the internet, back – or £3,000 in compensation.
Shahid was the ringleader of a gang that snatched Donald off the streets before stabbing him 13 times and setting him on fire. He was picked because of the colour of his skin.
The 15-year-old was taken on a terrifying 
200-mile journey to Dundee in a stolen Mercedes in a crime which shocked the nation.
He was brought to HMP Grampian in Peterhead following violence at facilities in Perth, Kilmarnock and Saughton. Yesterday he appeared at Peterhead Civil Court for the first stage of his fight to get back the pump.
Shahid – who brought a printed copy of the prison's rules with him to court – told Sheriff Robert Dickson that the jail's governor, Allister Purdie, had no legal right to deny him the stimulation device.
A medical professional, he claimed, had advised prison staff that he required the pump as an alternative treatment for erectile dysfunction in 2015.
Instead, he has been relying on Viagra which he says makes him suffer "serious" side-effects.
"It does not say anywhere [in the prison rules] that the governor has the right to query that," he told the court. "I'm being superseded by a governor who has zero medical experience.
"They are simply not allowed to do that."
For more on this story, click here.