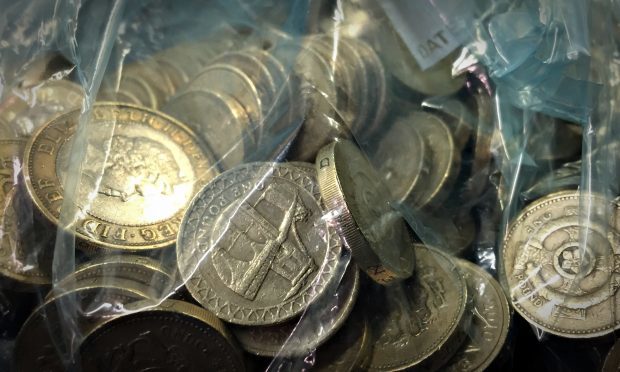 Dundonians have had their say on the transition to a new £1 coin which will become legal tender across the UK as of next week.
At midnight on Sunday, after 34 years, the traditional, iconic golden pound will lose its status as legal tender and make way for a new, 12-sided replacement.
Though the new coin has been in circulation since March, it will only officially take over next week.
The new £1 is made up of two metals and has a "hidden high security feature" in-built. It is being brought in to battle counterfeit cash.
Britain's new £1: What will be the fate of our old pound coins?
As of Monday there will be no obligation by businesses to accept the old pound coin.
This week we hit the streets of Dundee and asked locals what they thought about the changes.
Postman Sandy Webster, 59, said: "I had one last week but I spent it in the machine in Tesco. The new ones look good but we'll see when they start to get dirty."
School pupil Ryan Bannon, 17, said: "I had one the other day but I spent it on juice. It's crazy to think there are so many in circulation with the deadline days away."
Ardler homemaker Jane Forsyth, 54, said: "There were a few left in my grandson's piggy bank but I got them exchanged at the machine."
Retired Terry Cox, 65, from Hilltown, said: "I don't have any left now. I spent the last one I had on writing paper and envelopes at the Wellgate centre."
Ardler careworker Liz Stirling, 64, said: "My husband is keeping a few for trolleys at the shops because some of them still don't accept the new £1 coin yet."
Retired Elizabeth Peters, 66, said: "I've gotten rid of mine already. I planned ahead and spent them in the shop or put them in the bank."
All people in possession of the the older pound have been told to bank it by now, however most high street branches will still accept deposits of them.
All handling equipment should also be equipped to accept the new £1.