The renowned architect of Dundee's V&A museum was "impressed" after seeing his vision revealed for the first time today during an exclusive tour.
Kengo Kuma visited the nearly-complete V&A to inspect its progress. The exterior walls are now complete, with all 2,500 cast stone panels hung on the imposing building's complex walls, which curve both vertically and horizontally.
Mr Kuma said: "As an architect, seeing a completed building can be stressful, as some times the quality isn't satisfactory.
"But in this case the quality, and the attention to detail has given me great satisfaction to see.
"I was so impressed when I saw how the building works together with the River Tay.
"Some museums are just boxes – this isn't just a box, it is linked to nature."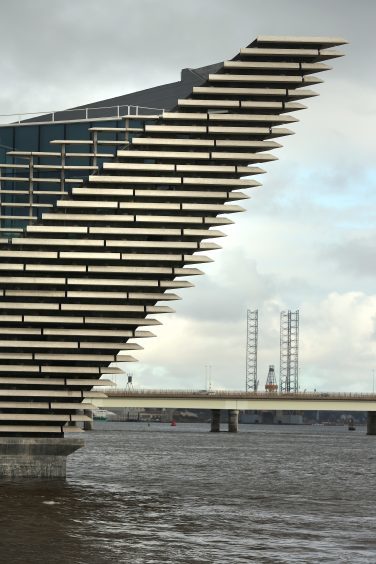 Mr Kuma explained that his inspiration for a building always starts with the place where the project will be located.
VIDEO: World-renowned architect tells us the aspect of his V&A design he is most proud of
He added: "In the past I visited Scotland many times, this very beautiful country, and I'm truly in love with the Scottish landscape and nature.
"I really hope once finished this project will attract many people from the UK, and around the world, to the city and the museum.
"I hope as well that people from Dundee will use it as an everyday part of their city; that they will go there to enjoy the building with its surrounding public space and find a harmonious relationship between the museum, the riverside, the city and themselves.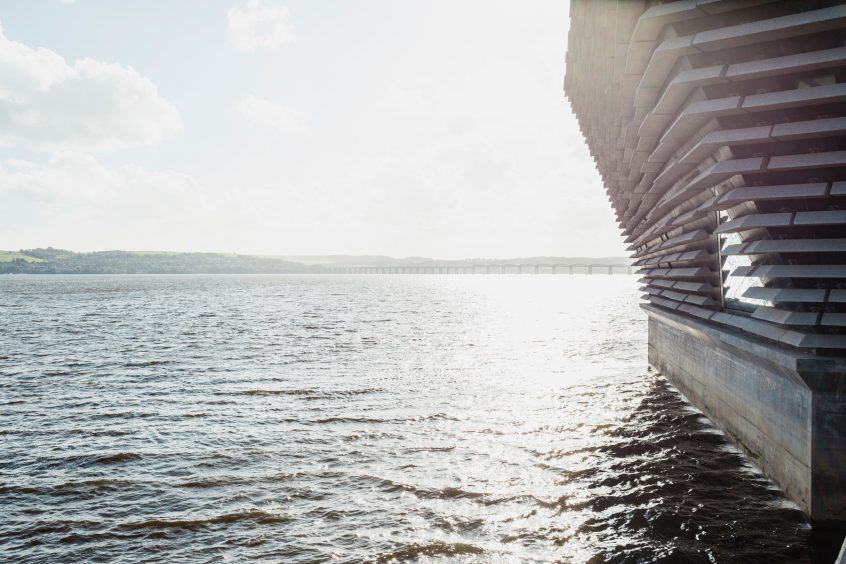 "The realisation of the strong façade is great. We were able to express the dynamic scale of the interior, too – just as we had planned."
V&A Dundee will open in 2018, with the exact date still to be announced. It is the first building in the UK designed by Mr Kuma, who is also part of the team designing the Tokyo 2020 Olympic stadium.
See further coverage in Thursday's Courier
VIDEO: Timelapse shows how River Tay was held back to allow V&A Dundee to be built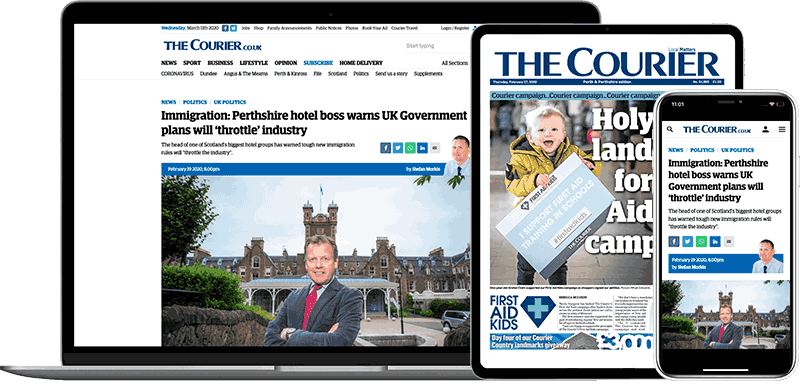 Help support quality local journalism … become a digital subscriber to The Courier
For as little as £5.99 a month you can access all of our content, including Premium articles.
Subscribe