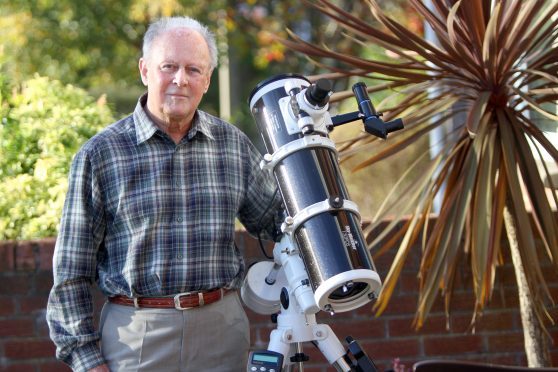 The countryside around Broughty Ferry looks set to be the ideal spot for stargazers hoping to catch this weekend's meteor shower.
A local astronomy expert says clear skies on Sunday should allow dozens of shooting stars to be seen as Earth passes through the debris of Halley's Comet.
Dundee-based Ken Kennedy, assistant director of the aurora section at the British Astronomical Association, said midnight was likely to be the best time to view the celestial spectacle.
He said: "It will be possible to see the meteor shower from anywhere in Tayside, although it is best to be somewhere away from light pollution.
"The countryside behind Broughty Ferry would be ideal for people in Dundee but anywhere in the Tayside hills, away from bright lights, is a good spot.
"You don't need a telescope or any specialist equipment to see the shower – you just need to look towards the darkest part of the sky."
Mr Kennedy said the shower itself was likely to be "fairly average" but conditions for viewing it would be excellent.
"The moon will be only three days old on October 22, so it will be out of the way, which is ideal," he said.
"I suspect it will be a fairly average shower, with 20-25 meteors per hour maximum, compared to more spectacular ones where it's around 80 per hour.
"However, it is still very much worth seeing."
The Orionid meteor shower began on October 2 and will last until November 7 but its peak will be this weekend, with meteoroids from the comet striking Earth's atmosphere at 148,000mph.
Met Office forecaster Helen Chivers said Saturday night was expected to bring cloudy skies, but from 9pm on Sunday it will be clear enough for the shower to be seen.
She said: "There will be a lot of cloud on Saturday night, with Storm Brian closing in on the north of England and moving up towards Scotland.
"The clouds will start to break up from around 9pm on Sunday night, meaning it is probably the best night for stargazing."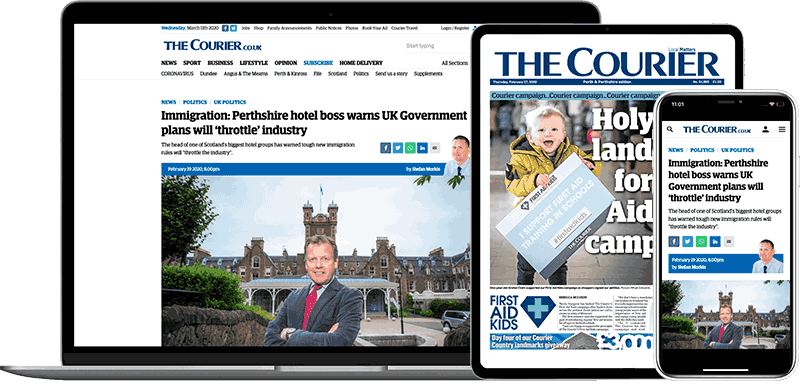 Help support quality local journalism … become a digital subscriber to The Courier
For as little as £5.99 a month you can access all of our content, including Premium articles.
Subscribe