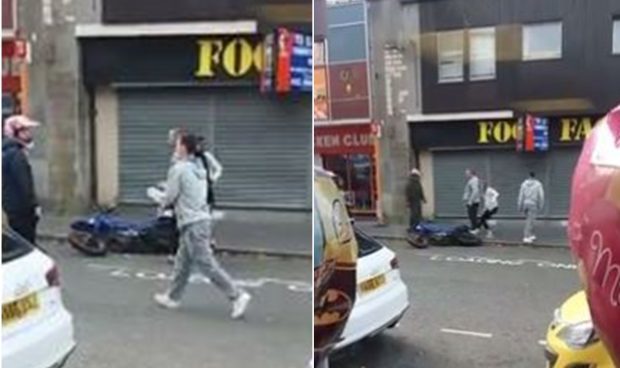 Police are investigating a mass brawl which took place in broad daylight on a Dundee street.
Footage of the incident, which took place on Lochee High Street and involved six people, has been widely shared across social media.
The fight is said to have broken out on Thursday afternoon.
In the clip several people can be seen kicking a blue motorcycle, and a man lashes out at one of the bikers in the middle of the road.
The incident took place outside Foot Factory.
The video has been viewed more than 8,500 times.
Tayside Police Division said they have been made aware of the incident and are looking into it.