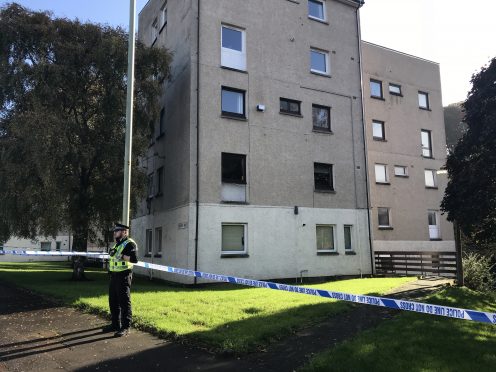 A man died on Friday night following an incident on Nursery Road, Broughty Ferry.
Witnesses described hearing loud cracks like "fireworks or gunfire" and a dog yelping before police flooded the area and put a block of flats on lockdown.
Early this morning police said a 44-year-old man had been arrested and was being detained in connection with the death.
The block of flats where the incident is understood to have taken place was still taped off on Saturday evening and a heavy police presence was maintained throughout the day.
Residents living in the flats were only able to leave their homes under supervision of guarding officers and had to sign a register when leaving the block.
Several police cars and an ambulance descended on 1 Nursery Road just after 9pm on Friday night.
Neighbouring residents told of their anxiety as the operation unfolded.
One man in a neighbouring block said he heard three or four cracks "like fireworks or gunfire" before the emergency service descended on the scene.
Another witness claimed to have seen a man covered in blood being caught by a police dog.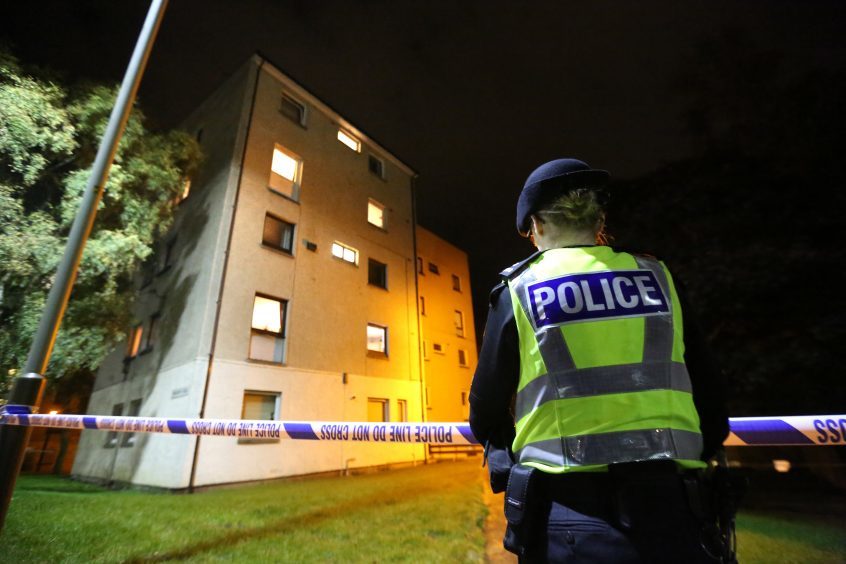 A police cordon was put up around the entire block of flats and with officers placed on guard at various points along the perimeter.
Inside the block, officers were seen examining stairs between the ground and first floors.
Residents in flats in the upper storeys of the block were told to stay in their homes while police carried out their inquiries.
Raymond Nalywiako, 55, was at home in the neighbouring block of flats on
Forthill Road and said he heard four loud noises around 8.30pm.
These were soon followed by the yelping of a dog in pain.
Mr Nalywiako said: "I heard about four loud cracks or bangs.
"It sounded a bit like fireworks but I said to the wife it is a bit early for that.
"Then I heard a dog barking, but it was anguished, like it was in pain."
A woman living in the block at 3
Nursery Road said she had also heard the bangs, which she said sounded like "fireworks or a gun".