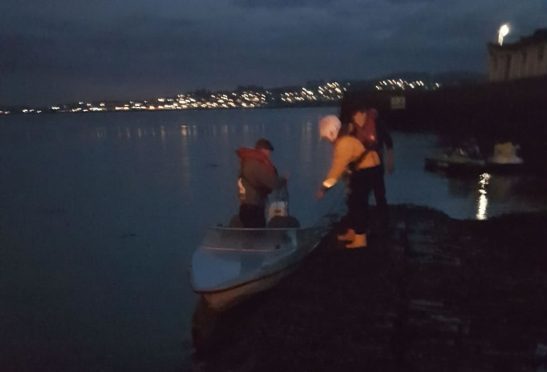 Water safety warnings have been issued after two men who drifted dangerously out to sea in a powerless boat without  life-jackets or safety equipment had to be rescued at the weekend.
The inshore lifeboat was scrambled to save the stricken vessel – which had run out of fuel – after a concerned member of the public raised the alarm on Friday night.
Neither of the would-be sailors had life-jackets, appropriate clothing, radios or mobile phones or lights, something the RNLI warned was incredibly dangerous.
Fortunately the crew, which launched from Broughty Ferry just after 6pm, were able to reach the stranded seamen in time, but warned they had become caught in the outgoing tide and could have easily been swept out of the Tay estuary in to the open sea.
Broughty Ferry lifeboat operations manager, Martin Adams, said: "We encourage people to go out but they must remember to respect the water.
"Motorboating is great fun to enjoy but things can go wrong. Engines can fail, the weather can turn suddenly, and accidents can happen. It's important that you're prepared, just in case."
For more on this story, see Monday's Courier