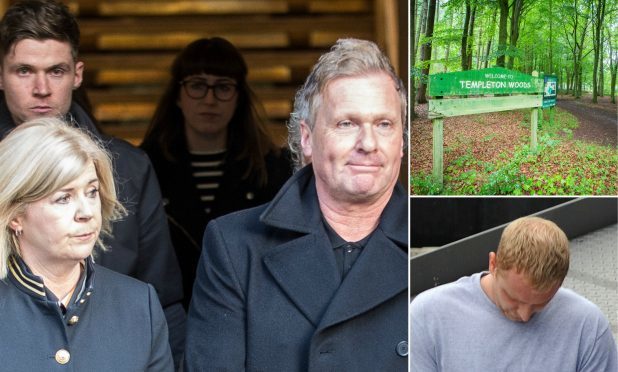 The family of Dundee attempted murder victim Linda McDonald has called for prison chiefs to investigate why her attacker was released.
Law killer Robbie McIntosh was allowed weekly home visits from Castle Huntly Open Prison on a monthly basis in the anticipation he would be granted parole and released from prison on August 9.
Psychologists and psychiatrists at the prison said there were no indications McIntosh was suffering from any mental disorder.
He tried to kill Mrs McDonald as she walked her dog, just five days after he was released from prison for his earlier heinous crime.
McIntosh, who received a life sentence in 2002 for the brutal murder of Anne Nicoll – committed when he was just 15 – will likely spend the rest of his life in jail after today admitting brutally assaulting the grandmother in Templeton Woods in August.
The week of his attack on Mrs McDonald, he had been allowed out for one of his visits, which with a sick twist of fate was on the 15th anniversary of his murder of Anne Nicoll.
Matthew McDonald, Linda's husband, wrote a statement which was handed out after Wednesday's guilty plea.
Law killer Robbie McIntosh guilty of Templeton Woods attempted murder
In it the grandfather – who travelled with his stricken wife in the ambulance as it raced to Ninewells, said if appropriate monitoring and tagging had been in place, then he and his family would not be "going through hell".
He said: "On August 7 a horrific and violent attack on my wife turned our family's life upside down.
"Given his past conviction for a brutal murder I can't believe the Scottish Prison Service deemed that this sick individual, who attempted to murder my wife, was allowed to be in the public domain.
"The fact that they did raises serious questions about the criteria followed by the appropriate authorities and if there had been strict monitoring, supervision and tagging in place we would not be going through this hell.
"To ensure no other family has to endure what we are experiencing the Scottish Prison Service and the Parole Board should, as a priority, examine their release criteria and assessment systems.
"That is the least we would expect.
"We would like to take this opportunity to thank family and friends, Police Scotland and NHS Tayside for their support.
"As a family, we need time to heal and move forward and I would ask you to respect that wish."
Scottish Conservative shadow justice secretary, Liam Kerr MSP, said if McIntosh had been in jail for life then the attack simply would not have happened.
He has called on the Scottish Government to review the parole service urgently.
He said: "If ever there were a case outlining the need for whole life sentences, this is it.
"This is an individual who killed a woman without remorse, but was set free 15 years later.
"If he'd been jailed for life – no ifs, no buts – he wouldn't have been in a position to carry out this subsequent attack.
"The Scottish Government has to review this as a matter of urgency."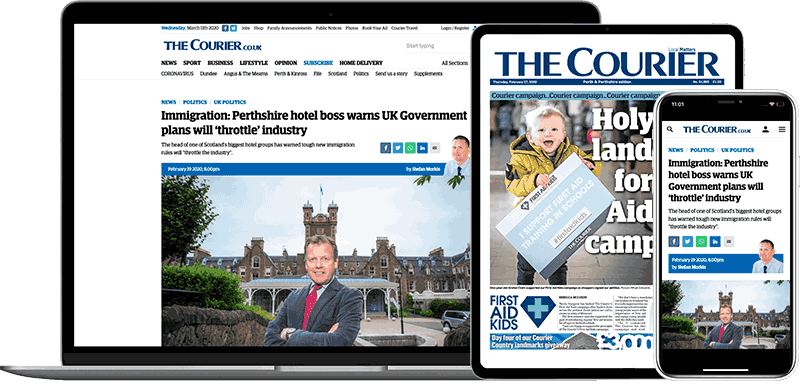 Help support quality local journalism … become a digital subscriber to The Courier
For as little as £5.99 a month you can access all of our content, including Premium articles.
Subscribe