A revamped system to deal with health inequalities in Dundee has been launched after it emerged that the city has the second lowest life expectancy in Scotland.
Alcohol-related emergency admissions, substance-related deaths and suicides were identified by the Dundee Health and Social Care Partnership as some of the biggest health problems facing deprived communities.
The newly-streamlined system to tackle those issues aims to integrate health inequalities teams, budgets and management, which were previously separate.
Community groups and activities are also being actively targeted at vulnerable individuals, rather than having open access.
In addition, health checks are being offered on a locality basis and pathways between different components of the health inequalities team are being improved.
The new system will be discussed at a meeting of the Health and Social Care Partnership (HSCP) on Tuesday.
A report released in advance of the meeting explained: "The Dundee HSCP identified health inequalities a a priority theme.
"Dundee has the second lowest life expectancy in Scotland with a variation in gender and deprivation.
"The life expectancy of a female living in the most affluent part of Dundee is 10 years higher than a male living in the most deprived area.
"Dundee has a marked difference in lifestyle behaviours and resultant poor health across socio-economic groups.
"The patterns of some behaviours are not straightforward but the harm caused is disproportionate within disadvantaged populations.
"Drug misuse is concentrated within socio-deprived communities and is associated with other mental health and social problems.
"People with long-term conditions and mental health problems live disproportionately in Dundee's disadvantaged communities.
"Alcohol related emergency admissions, drug and alcohol deaths and suicides are high in the city and are closely linked to deprivation."
The re-designed system aims to target adults living in the 20% most deprived areas and who fit one of the following additional criteria: offenders, homeless, substance abusers, carers and people on low incomes, people with poor mental health.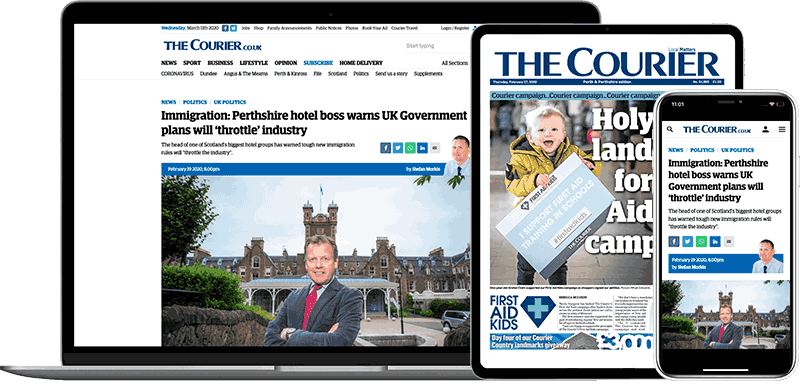 Help support quality local journalism … become a digital subscriber to The Courier
For as little as £5.99 a month you can access all of our content, including Premium articles.
Subscribe