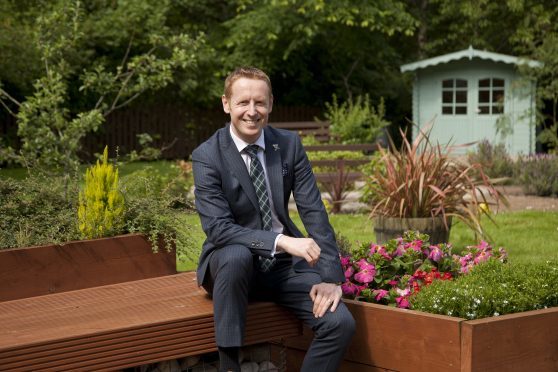 The charity raising money for the new children's theatre suite at Ninewells Hospital is seeking a new chief executive.
The ARCHIE Foundation's current boss David Cunningham has announced he is to leave the charity after a decade in charge.
Mr Cunningham, a graduate of Dundee University who was also given an honorary degree earlier this year, is leaving to join a new, international healthcare charity.
The ARCHIE Foundation is a group of charities that work together to transform children's healthcare.
In Tayside, the charity is currently fundraising £2 million for twin operating theatres at Tayside Children's Hospital in Dundee.
Mr Cunningham was the charity's first employee when he became its director of fundraising in 2008.
Since then he has overseen the growth of ARCHIE into a nationally-recognised charity.
ARCHIE chairman Joe Mackie said: "David has made a tremendous contribution to the charity, leading us through an ambitious period of growth and development, while ensuring we remained one of the most effective and efficient charities in the country.
"We've begun the search for ARCHIE'S next CEO and hope to appoint in the near future.
"It is an exciting opportunity, both for the charity and for the individual who takes on the role of leading our dedicated and dynamic team.
"We thank David most sincerely for his hard work and wish him well in his new role."
Mr Cunningham, who is a board member of the UK Fundraising Regulator, will head up a new international healthcare NGO.
He said: "I will miss The ARCHIE Foundation a huge amount.
"The charity is a leading light within the sector, delivering highly coordinated care and support with exceptional efficiency.
"I am hugely proud of that and know it will continue to go from strength to strength."
The ARCHIE Foundation was behind last year's hugely successful Oor Wullie Bucket Trail which saw 70 statues of the beloved comic character decorated by artists and then put on public display around Dundee.
The statues were then auctioned off at a gala event at Dundee Rep, raising £883,000 for the Tayside Children's Hospital Appeal.