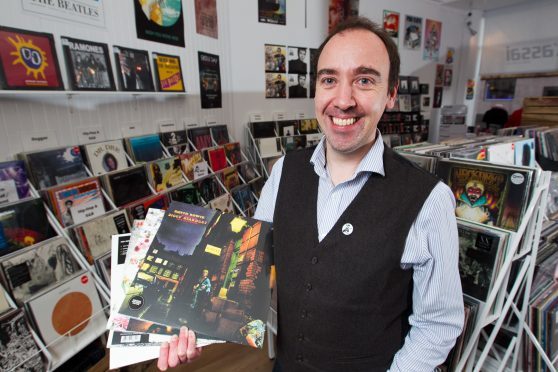 The owner of a Dundee record shop has warned a local supermarket extension will hit independent retailers.
Keith Ingram, who owns Assai Records on Broughty Ferry's King Street, fears a planned expansion of the town's Sainsbury's supermarket poses a threat to his and other existing businesses.
Mr Ingram spoke out after Sainsbury's revealed it was launching a new line of own-brand vinyl albums to take advantage of booming record sales.
He urged shoppers to remember that businesses such as his gave as much back to their communities as they took out.
"We work hard to support the local music industry," he said.
"We put on events and when the City of Culture team did the free CD with local bands, we handed it out to customers and got the names of local musicians into the hands of the public.
"We do a lot of things — when you buy a record, we support all the shops around us and every penny spent in a local shop stays local."
Mr Ingram said he and experienced many "peaks and troughs" in his 25 years in the music industry but he feared for the future if Sainsbury's ate into his business.
"Sainsbury's will have a small vinyl display," he said. "They will have the key titles you would hope to sell. If people go in and buy on an impulse then they won't buy from a record store.
"I think we are all in the same boat. It's hard for all independent retailers, not just those who sell vinyl.
"I would encourage people to support their local businesses."
Sainsbury's won permission for an expansion to its store on Tom Johnson road earlier this year.
The supermarket giant promised a wide range of improvements would be carried out, including an updated cafe with new seating and decoration, self-scan checkouts and new fridges and freezers.
The plans also included a pizza counter, updated homeware and clothing ranges, and a complete redecoration of the store.
The Courier approached Sainsbury's for a comment but no one was available yesterday.
However, Dundee city development convener councillor Lynne Short insisted there was room in Dundee and Broughty Ferry for a range of retailers and said people had a loyalty to independent traders such as Mr Ingram.
"We as shoppers are becoming more aware of prices and ethical motivators," she said.
"The association of traders in the Ferry are incredibly supportive of their members and not only 'sell' the benefits of Broughty Ferry to the larger community but were also proactive in providing cruise passengers a link to Broughty Ferry in the form of a shuttle bus."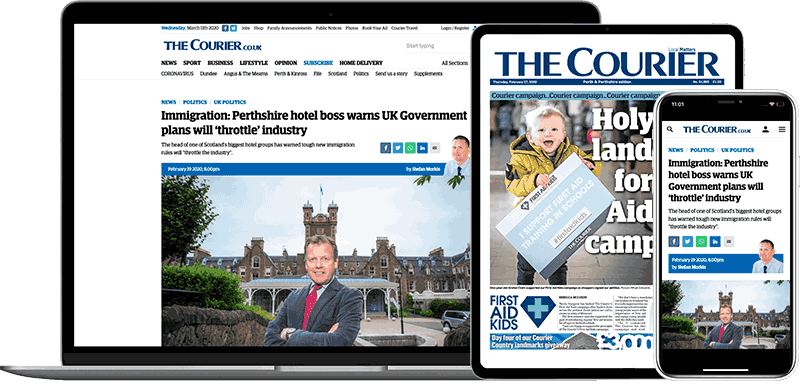 Help support quality local journalism … become a digital subscriber to The Courier
For as little as £5.99 a month you can access all of our content, including Premium articles.
Subscribe