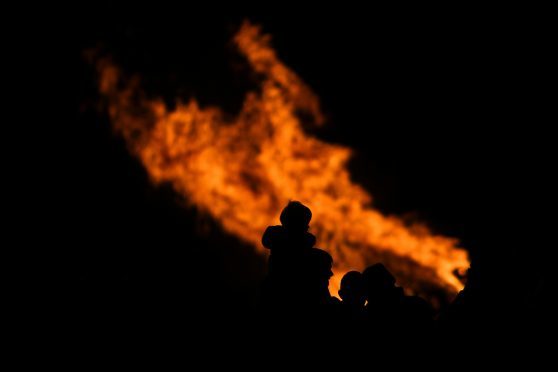 Firefighters have reported facing physical attacks and vile verbal abuse as they worked to keep communities safe on Bonfire Night.
According to the Scottish Fire and Rescue Service, crews were met with missiles and fireworks being thrown at them on 11 occasions on Sunday night.
In Dundee, a gang of youths rounded on one group of firefighters as they attended a callout in the city's Lothian Crescent before shouting a slew of shocking abuse.
Councillor Brian Gordon, who represents the area, said: "I think it's scandalous – the fire service are there to keep us safe and we must allow them to get on with their jobs.
"Firefighters have enough to deal with, not knowing what they're going to face on a given night or if they're going to get home safe, without having young people there interfering and shouting a load of rubbish at them."
Assistant Chief Officer Lewis Ramsay, the fire service's Director of Response and Resilience, said the public "appreciate greatly" the work of firefighters and would be outraged by such incidents.
"Attacks on emergency responders are completely unacceptable and I am sure the public would be outraged by incidents where their firefighters have been targeted while working to protect people and property," he said.
Crews were called out to six bonfires in the Fife area on Sunday night and a further 28 in Perth and Kinross, Dundee and Angus.
It comes after the service appealed to the public to choose organised events rather than do-it-yourself fireworks displays or illegal bonfires.
By 10pm firefighters across the country had responded to approximately 330 bonfires and Operations Controls had dealt with more than 800 calls.
ACO Ramsay paid tribute to frontline staff for their "professionalism, skill and hard work which enabled them to help protect communities across the country."
He said the service would work with police to identify those responsible for any threatening or abusive behaviour towards fire crews and urged members of the public to alert officers to any such "reckless" activity.
A Police Scotland spokeswoman said: "We attended Lothian Crescent on Sunday, November 5, following reports of anti-social behaviour by youths directed towards the Scottish Fire and Rescue Services.
"There was no sign of youths on police arrival."