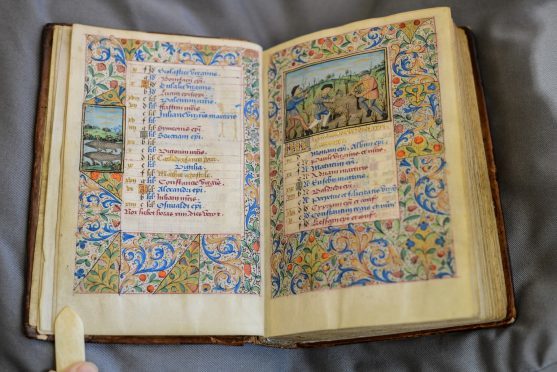 Everything from a medieval illuminated manuscript to a 1970s linoleum elephant made in Kirkcaldy and a garter "daubed with treason" will be used to tell the story of Scottish design at the V&A in Dundee.
As well as touring exhibition, the £80.1 million waterfront museum will house the Scottish Design Galleries, which will explore the history and development of design in Scotland.
Based on the upper floor of the museum, the galleries will house around 300 objects and will be split into three sections, each looking at a different aspect of design.
Charles Rennie Mackintosh's Oak Room, designed for Miss Cranston's Ingram Street tearoom in Glasgow will be at the centre of the galleries.
The Oak Room has been in storage since it was salvaged from its original location almost 50 years ago.
The tearoom is being restored, conserved and reconstructed in a major partnership with Glasgow Museums and with the support of the Heritage Lottery Fund.
Items that will go on display when the museum opens next year include a rare Book of Hours decorated with painted miniatures made in Rouen in France in 1480.
It is believed the book may have been created for a Scottish mercenary employed by the king of France.
The book, which will be the oldest object in the galleries, features a month-by-month calendar of feast days including a number of Scottish saints such as St Monan, indicating it may have been made for a Scottish customer.
Other items include an 18th century Jacobite garter. Made in 1745, it bears the legend "our Prince is brave our cause is just".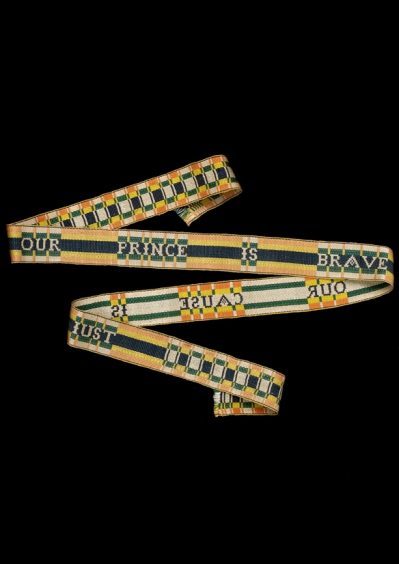 Originally one of a pair, it would have been worn above the knee under long skirts to express, surreptitiously, support for the Jacobite cause.
One magazine at the time described such garters as "daubed with plaid and crammed with treason".
Other items include a linoleum elephant made as a promotional case of the 1972/73 catalogue of Kirkcaldy firm Nairn Floors, designed by Eduardo Paolozzi, and even a pair of Hunter Green wellington boots.
Other items included in the galleries are a pistol made in Doune, original artwork from The Beano and a bookcase designed by George Logan to be exhibited at the 1901 Glasgow exhibition.
V&A director Philip Long said: "The Scottish Design Galleries, which will be at the heart of V&A Dundee, will highlight and celebrate the influence of Scottish design both at home and abroad.
"These permanent galleries will explore the design process, the international diaspora of Scottish design and the role of design to effect societal change. They will be complemented by a changing programme of exhibitions presenting the best of international design.
"The majority of the objects will come from the world-renowned V&A collections and have never been displayed in Scotland before. Others will be loans from collections and designers across Scotland.
"Getting to this stage has taken years of diligent research and the hard work goes on. Over the coming months we will continue to secure fascinating objects and begin moving them to the new galleries by the River Tay to prepare for V&A Dundee opening in the second half of 2018."
For more, see Wednesday's Courier