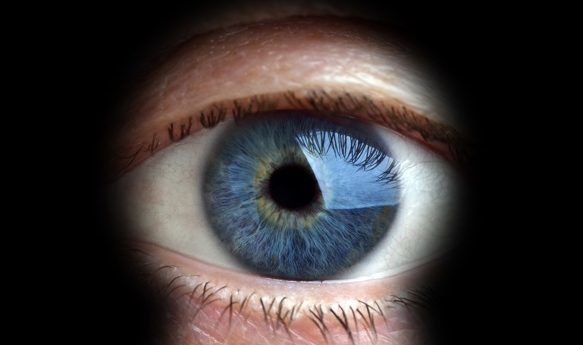 Council officers used covert surveillance to snoop on suspected drug dealers and other criminals in Dundee almost 20 times over the past year.
Local authorities in Scotland were granted the ability to spy on people suspected of anti-social behaviour under the Regulation of Investigatory Powers (Scotland) Act, which was introduced in 2000.
The law gives councils the right to clandestinely set up video cameras or other recording devices in public places, photograph people or even follow them if they are suspected of illegal activity.
A report to go before Dundee City Council's policy and resources committee on Monday reveals the local authority has used these powers 19 times between November 2016 and October this year.
In nine cases directed surveillance was used to follow up complaints of harassment, vandalism or threats of violence.
It was used five times to investigate allegations of drug dealing and twice because of complaints about unacceptable noise levels.
The powers were also use once to probe a complaint of anti-social behaviour in a close, once to record alleged theft or verbal abuse, and once for the test purchase of cigarettes.
Although councils can set up cameras to record conversations and actions in public areas they do not have the right to use them in private residences or vehicles.
And while they have the power to use "undercover agents or informants", the report says this has yet to happen in Dundee. Nor has it been necessary to access telecommunications data over the past 12 months.
It states: "A number of services within the council occasionally require to carry out covert surveillance when persons are placed under observation without them being aware of it.
"These activities occur, for example, within Trading Standards, corporate fraud team and, in particular, the council's anti-social behaviour team."
A spokesperson for Dundee City Council said: "We respond to complaints from the public about anti-social behaviour and carry out procedures within legal guidelines and the appropriate framework.
"RIPSA is a valuable and effective tool to help combat anti-social behaviour.
"On a number of occasions it has provided the evidence required to resolve complaints and take appropriate action."
Earlier this year year it was revealed Dundee City Council had used RIPSA powers 147 times between 2012/13 and 2015/16.
It also issues more body-mounted staff to its officers than any other local authority in Scotland.
Civil liberties group Big Brother Watch discovered Dundee City 
Council has spent more than £25,000 on 67 of the cameras which are worn by parking attendants, community safety wardens, animal control officers and the investigation officer on the 
council's out-of-hours service.
While the group said there may be valid reasons for 
recording evidence on body cameras,  it feared they are often used for more trivial matters.
Big Brother Watch warns this may represent an unacceptable amount of intrusion into personal privacy.
Richard Haley from Scotland Against Criminalising Communities also warned against overuse of disproportionate use of directed surveillance.
He said: "If there is a high level of noise, for example, it might seem reasonable but if high level or personal information about people's comings and goings is being recorded then the question has to be is that proportionate?"
Mr Haley added: "There is a lot of room for misuse because RIPSA gives quite extensive powers."