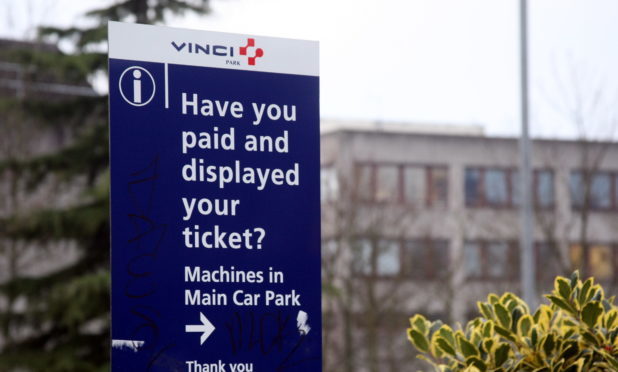 The Scottish Government  has been accused of "breaking their promises" over car parking charges at Ninewells Hospital in Dundee.
The hospital is one of only three Scottish hospitals where staff, patients and visitors must pay for parking.
The Scottish Government scrapped car parking charges at other Scottish hospitals in 2008 and the following year the then health secretary Nicola Sturgeon, vowed to look at how to end charges at Ninewells and Edinburgh and Glasgow royal infirmaries.
It has emerged the administration has not recently discussed the issue with operators Indigo and considers it an issue solely for NHS Tayside.
All three hospitals where people must pay for parking are tied into long-term private finance initiative deals with firms to manage their car parks.
Health secretary Shona Robison has repeatedly said while she would like to introduce free parking at Ninewells, the cost of ending the PFI contract is too prohibitive.
Scottish Conservative north of Scotland MSP Bill Bowman wrote to Dundee East MSP, Ms Robison, to ask what discussions the Scottish Government has had with Indigo and NHS Tayside.
He was told it was a "local matter" rather than something the Scottish Government would get involved in.
He said:  "It is the SNP's own position that charged parking is ethically questionable and new agreements have not been allowed since 2008.
"While the former health secretary acknowledged the prospect of ending Indigo's deal would cost millions of pounds, she said the government would see what will be done, implying action.
"It has emerged that the SNP haven't spoken with Indigo at all, even to renegotiate the terms of its deal.
"This is breaking their promise to look into negotiation, at least. Getting round the table costs nothing and would give the people of Tayside some indication that their government is doing all it can to end an unequal and unfair practice."
Mr Bowman submitted the following question under the health and social care portfolio: "To ask the Scottish Government what recent discussions it has had with (a) NHS Tayside and (b) Indigo Park Services UK Ltd regarding parking provision at Ninewells Hospital."
Ms Robison's response was: "This is a local matter that is managed by NHS Tayside.
"However we do expect the board to continue to discuss parking provision with Indigo Park Services UK Ltd.
"The board will keep us informed of these discussions."
Patients and staff are asked to pay £2.20 to park at the hospital.
Last year, the chairman of NHS Tayside admitted the board is "not keen" on the practice, which is described as "unfortunate" on the board's website.
In September, three nurses from Ninewells Hospital were ordered to pay more than £4,000 in parking fines after a landmark judgment at Dundee Sheriff Court.
Sheriff Lorna Drummond ruled in favour of Indigo Park Services UK Ltd after the company sued the nurses for unpaid parking fines and recovery charges amounting to £4,077, plus expenses.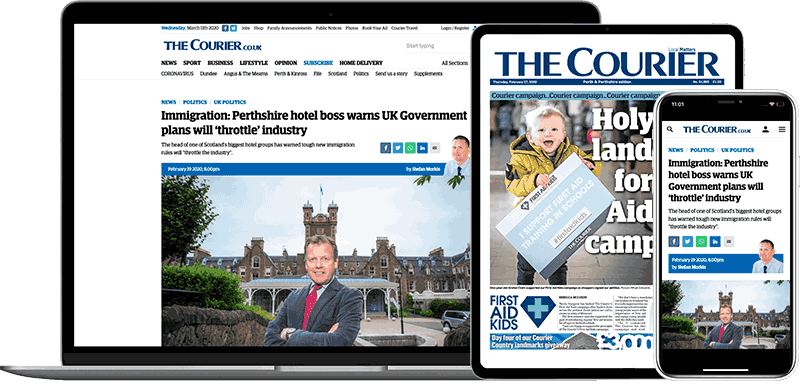 Help support quality local journalism … become a digital subscriber to The Courier
For as little as £5.99 a month you can access all of our content, including Premium articles.
Subscribe