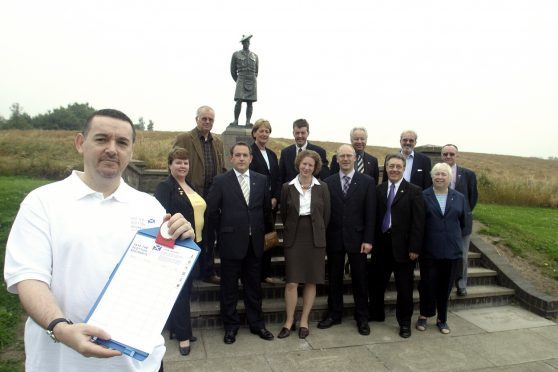 Former First Minister Alex Salmond led  tributes to the man who organised the campaign to save Scotland's historic regiments at a memorial service in Dundee on Saturday.
Jeff Duncan died at Aberdeen Royal Infirmary at the age of 55 after a battle with cancer.
Mr Salmond led the memorial service to him at The Black Watch Club on Arthurstone Terrace on Saturday.
Mr Duncan, whose grandfather died in action for the Black Watch, led the campaign to save Scotland's six historic regiments from the axe in 2004.
Although the then-Labour UK government pressed ahead with its plans to turn Scotland's six historic infantry regiments into battalions of the Royal Regiment of Scotland, pressure by the campaign ensured the "golden thread" linking the battalions to their past would be maintained.
Mr Duncan was born at raised in Dundee, attending Macalpine Road Primary School and Harris Academy.
He trained as a chef and also served in the RAF.
He settled in London before moving to Wiltshire and had latterly been living in Orkney with his partner, Kieron.
As well as  campaigning to save Scotland's regiments, Mr Duncan was also well known for his support for Scottish independence.
Mr Salmond said he would be remembered for his campaigning and said Mr Duncan had been one of the "most remarkable" people he knew.
He said he had received messages from representatives of all of Scotland's historic regiments – The King's Own Scottish Borderers, the Royal Scots, Black Watch, the Argyll and Sutherland Highlanders, the Royal Highland Fusiliers and the Highlanders  – which was testament to the regard in which Mr Duncan was held.
Mr Salmond added: "He was the heart and soul of the campaign."
The former First Minister said the fact the memorial services was taking place in the Black Watch Club when Mr Duncan had been in the RAF showed the impact his campaigning had made.
"If you look at the turnout today it says a lot about him and about society today."
Mr Duncan's sister Pauline said her brother had always given "110%" to the causes he fought for.
"He should have been a politician," she said.
"The service is really quite emotional – it's a tribute for everything he did for everyone else.
"He was alsways trying to do something. He was even trying to set up a support group on Rousay for people with cancer."
Mr Duncan is survived by his mother Frances, siblings Pauline and Steven and partner Kieron.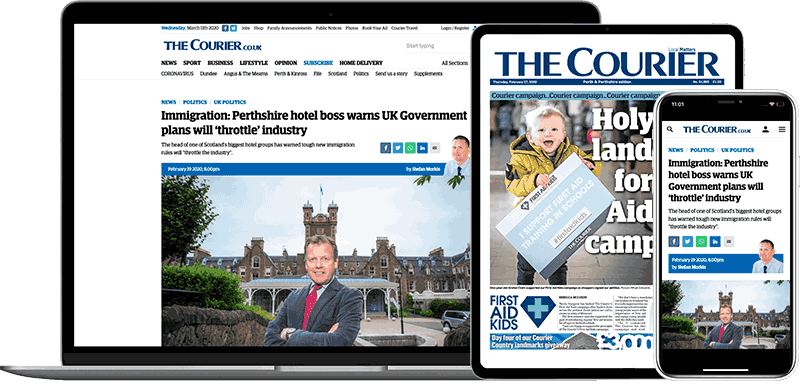 Help support quality local journalism … become a digital subscriber to The Courier
For as little as £5.99 a month you can access all of our content, including Premium articles.
Subscribe