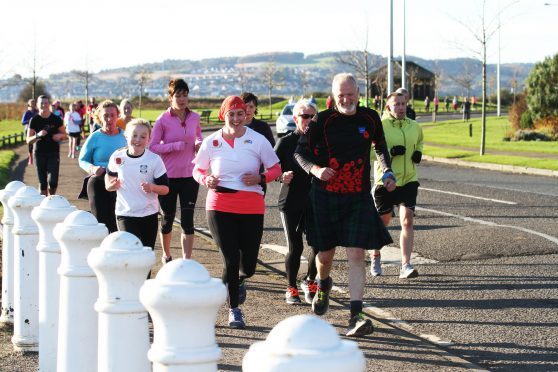 Dundee was the setting for a unique event at the weekend as about 200 people ran, jogged and walked for miles as a mark of remembrance for the country's fallen.
The first-ever Run to Remember took place in Broughty Ferry on Saturday, and managed to raise about £2,000 towards Help for Heroes.
And organiser Martin Brady says the event went down so well that it will return in 2018.
In keeping with the November 11 date, the race itself was 11km (just under seven miles) and began at 11am in the morning.
It started and finished in Broughty Ferry, taking in the Monifieth War Memorial – where participants were encouraged to take a break and pay their respects.
Personal trainer Mr Brady, who served as a trooper in the Royal Scots Dragoon Guard, said local woman Paula Smart had come to him with the idea for the event.
For years she had taken part in a remembrance run in memory of her soldier father.
PICTURES: Poignant scenes as Tayside and Fife remembers fallen war heroes
At the start of the run those taking part were piped into action by the 6th-8th Dundee Boys Brigade Pipe Band, which Mr Brady said was stirring and emotional for many taking part.
He added: "It was organised as a Facebook event so it was kind of limited to people that had Facebook, but a lot more people turned up. We had just about 200.
"It wasn't billed as a race, it was a purely taking part to remember thing, although a lot of people from running clubs turned up as well.
"There were families, people on bikes, people pushing prams. A lot of people got in touch concerned about fitness, I said there is no time limit.
"The initial idea came from Paula Smart. She is a runner. She's always done a run on remembrance weekend. She has always done a run on her own to remember her dad.
"It is the first year of it and we have decided since Saturday it is going to be a yearly thing.
"It is a different way of remembering rather than the traditional heading into Dundee or sitting watching the Cenotaph on TV. Running on your own gives you time to reflect and think."
Mr Brady said: "The good thing about it was everybody was talking to each other because it was a there and back run. I think at a lot of these official races people are going there purely to run."
Participants were invited to the Anchor Bar in Broughty Ferry afterwards for food.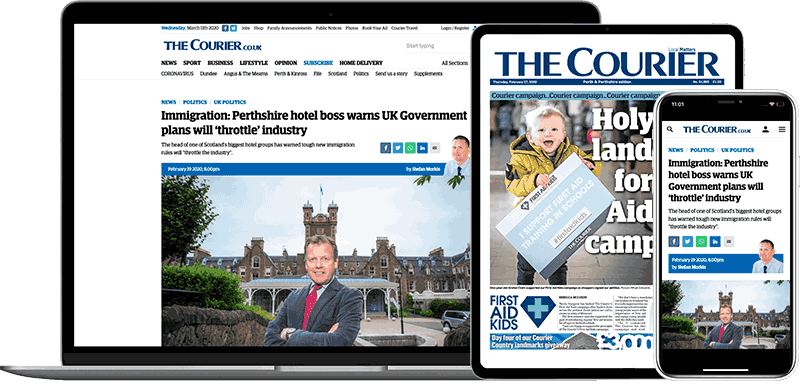 Help support quality local journalism … become a digital subscriber to The Courier
For as little as £5.99 a month you can access all of our content, including Premium articles.
Subscribe