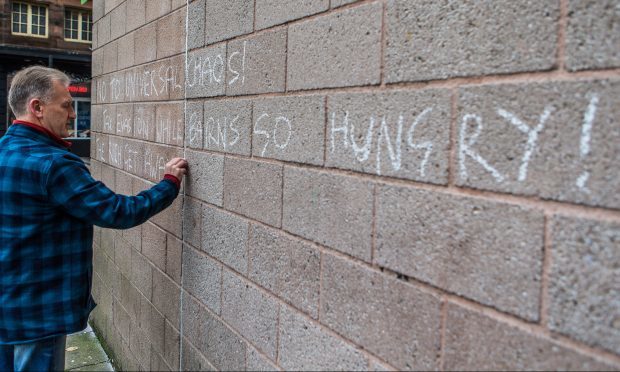 Children will go hungry because of the introduction of Universal Credit, a Dundee councillor has warned colleagues.
Claimants of the new payment – which replaces six previous benefits – face a six-week wait before they receive any money.
The rule was branded "Dickensian" by members of Dundee City Council's policy and resources committee, who set aside party differences to condemn the delay.
Labour Lochee councillor Charlie Malone said families would struggle to put food on the table and that community cafes and foodbanks had already said they feared being unable to cope with the expected surge in demand for their help.
And SNP councillor Willie Sawers said he could not conceive how some of the city's poorest residents were expected to "survive" the wait for money.
A report presented to the committee last night forecast around £94 million a year would be lost to the city as a result of welfare reforms.
Committee convener and administration leader John Alexander said the rush to push through the benefit reform had been a display of "gobsmacking arrogance."
He added: "While the £94 million hit to the local economy is alarming it is the individuals and individual circumstances that are the most alarming thing.
"It is ill-thought out and rushed and will have a significant impact on families and individuals in Dundee."
Mr Sawers was even stronger in his condemnation.
He said: "If somebody is paid off and they don't get any redundancy because the company has gone bust and they make a claim they have got six weeks with no money.
"I can't for the life of me conceive how people are supposed to survive.
"There appears to be no practical reason for this delay in people getting paid.
"People are supposed to be better off than their parents and grandparents – we seem to be back to some sort of Dickensian soup kitchen where you get struck over the head for asking for more soup."
Mr Malone added: "Children are going to go to bed hungry. That is going to be the reality that is going to be facing families over the next six weeks.
"I would go as far as to say the roll out of this is wholly Dickensian."
Councillors from all parties condemned the six-week wait for applications to be processed.
But Conservative Ferry councillor Philip Scott said he believed it would encourage more people to find work.
He said: "For too long governments have been happy to hand out benefits to people.
"We had countless examples where people were better off not working than working. Universal Credit is designed to make sure it makes work pay more."
Mr Alexander said the welfare state was created to help people, not to "hand out benefits".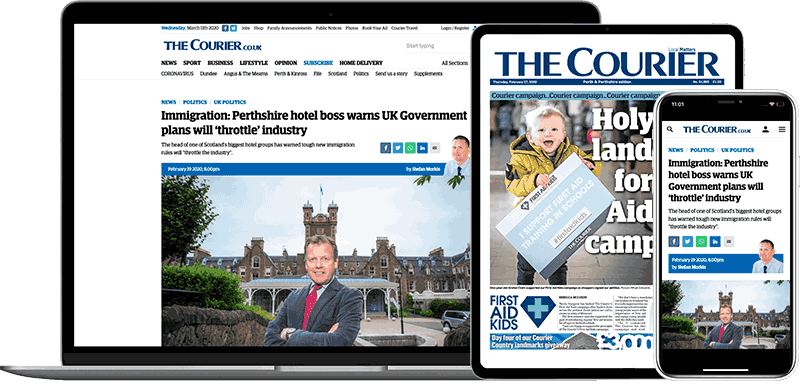 Help support quality local journalism … become a digital subscriber to The Courier
For as little as £5.99 a month you can access all of our content, including Premium articles.
Subscribe