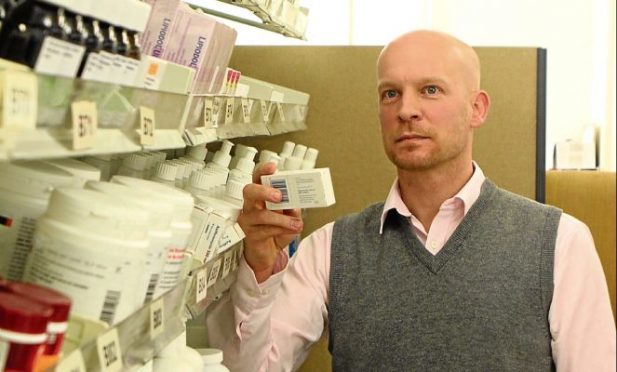 Health chiefs have admitted they have no way of knowing how much unused medication is going to waste across Tayside.
The revelation comes after Dundee mum Jane Mclean discovered a massive stash of prescription drugs in the attic of her new family home at the weekend.
Ms Mclean moved into the property with her nine-year-old daughter and pet dog two months ago and was left "fuming" when she discovered the eye-watering selection of pills, painkillers and inhalers.
NHS Tayside has pledged to investigate the value of the massive haul and said the case highlighted the spiralling cost of wasted and unwanted medication in the region.
David Coulson, the health board's associate director of pharmacy, said it was unlikely to be an isolated incident but insisted NHS Tayside is working hard to prevent patients needlessly stockpiling drugs.
"It's really difficult to gauge the exact scale of the problem," he said.
"I think a lot of people are being prescribed medication they don't feel they need or can take and for whatever reason, are finding it difficult to communicate that to their GP or pharmacist."
Mr Coulson revealed more than 42% of patients treated by the board's acute frailty team were referred due to medicine-related causes, with confusion over prescriptions being one of the top reasons for admission.
"We have many older patients who may have multiple prescriptions given for multiple conditions and it can be very difficult to manage – that's why we are looking to raise the issue of polypharmacy and hopefully refine the way we interact with patients," he said.
NHS Tayside said all of the medication recovered from Ms Mclean's home would be destroyed, as drugs that have been dispensed and collected by patients cannot be reused.
'Fuming' Dundee mum finds massive stash of prescription drugs in attic of new home
The health board spent a staggering £140 million on prescriptions last year, with unused or wasted medicines reported to cost the NHS at least £1.4 million.
Andrew Radley, consultant in public health for pharmacy, said patients should come forward if they feel they are being given too much medication or that it is not working properly.
"They mustn't just put it away in a store cupboard," he said.
"There are of course risks with keeping medicines for a long time, such as them not working when you do eventually go to take them but there is also the fact these essential resources could instead have been used to help someone who really needed them."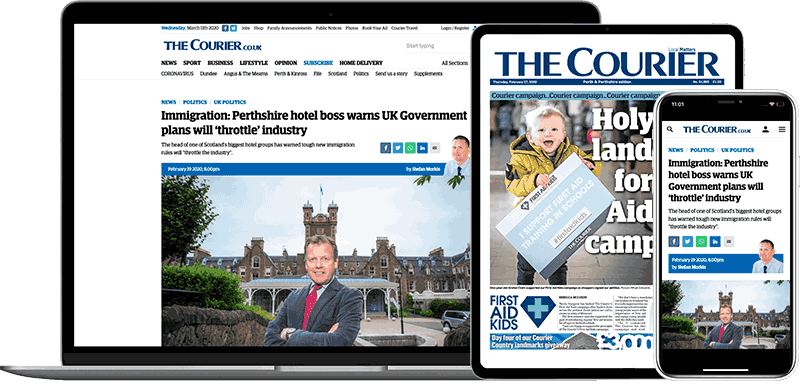 Help support quality local journalism … become a digital subscriber to The Courier
For as little as £5.99 a month you can access all of our content, including Premium articles.
Subscribe