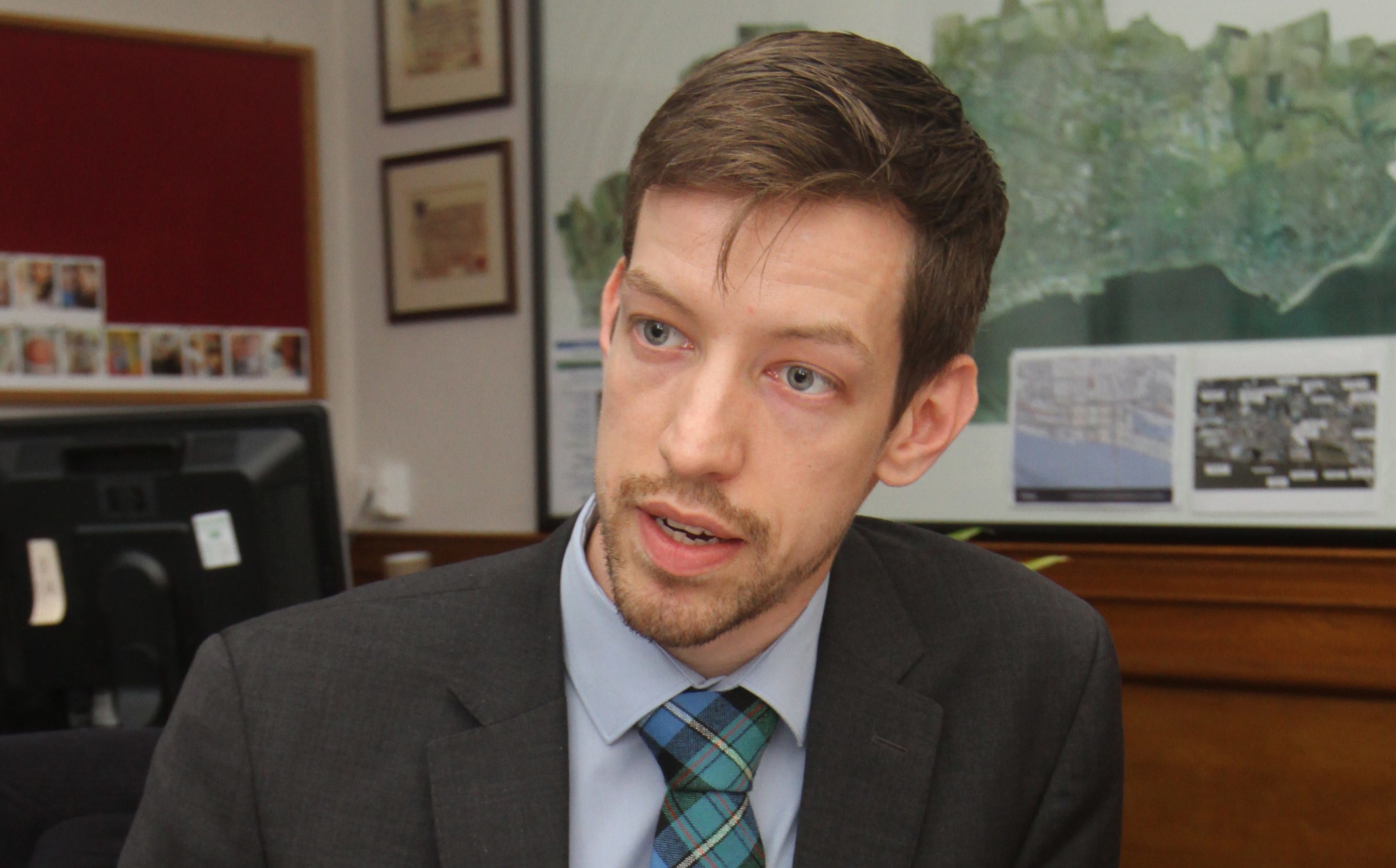 Dundee City Council leader John Alexander has vowed to "raise the bar" and continue to push forward with the City of Discovery's cultural revolution.
The European Commission confirmed on Thursday Dundee and five other cities who had entered the European Capital of Culture 2023 competition will be unable to compete because of the UK's decision to leave the European Union.
Mr Alexander was due to travel to London to make Dundee's pitch on Tuesday.
Instead of "sitting on his hands", Mr Alexander has vowed to fight to "raise the bar" and have Dundee compete for an international title.
He said: "I won't be accepting that is the end of our cultural aspirations.
"The conversations I have had are about: 'Well, that's that, now where do we go from here and how do we make sure we do something which is still absolutely magic?'.
"All of the projects that are contained within here (the 2023 bid document) we want to find a way to deliver them in one shape or form."
The SNP councillor continued: "It is an absolute body blow, but I'm not going to sit on my hands for the next six months.
"We didn't win the UK City of Culture, the European Capital of Culture is out the window, maybe we just need to reach the bar again — an international city of culture?
"We are a UNESCO city of design, let's continue to raise the bar.
"We set our sights on the UK City of Culture, then the European Capital of Culture, I'm thinking, why not the World Capital of Culture?
"If that competition does not exist, then why not, and why wouldn't Dundee feature?
"This is not the end of culture in Dundee and of our ambition. This is not a death knell for what we are trying to do in the city.
"There is no way in hell that I'll sit here and accept that this is the end of our cultural journey."