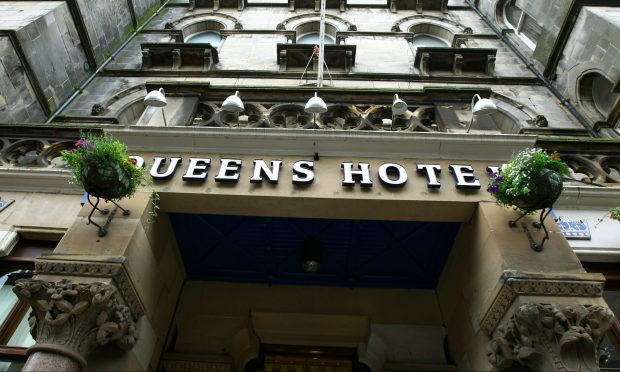 One of Dundee's oldest hotels has changed hands in a multimillion pound deal.
The Queen's Hotel in Nethergate has been sold to Seacare Hospitality Singapore and Compass Hospitality, who are purchasing the property as a joint venture.
The 53-bedroom hotel was put on the market earlier this year by Gordon Sneddon, who has owned the six-storey hotel for the past 20 years.
It was famously used as a base by Winston Churchill between 1908 and 1922, during his time as MP for Dundee.
Frank Sinatra also stayed there in 1947 during his only visit to the city.
Matthew Welbourn, from Compass Hospitality, said: "The Best Western Queen's Hotel in Dundee is a charming and well-established property with whom we are confident in combining our innovative and modern management techniques with the hotel's rustic qualities."
The hotel hosts around 200 weddings each year, along with a number of other functions.
It has planning permission in place for an additional eight bedrooms and previously held permission for up to 30 additional rooms.
The property had been put on the market for £2.75 million, but the seven-figure purchase price has not been disclosed.
Dundee landmark the Queen's Hotel on the market for £2.75 million