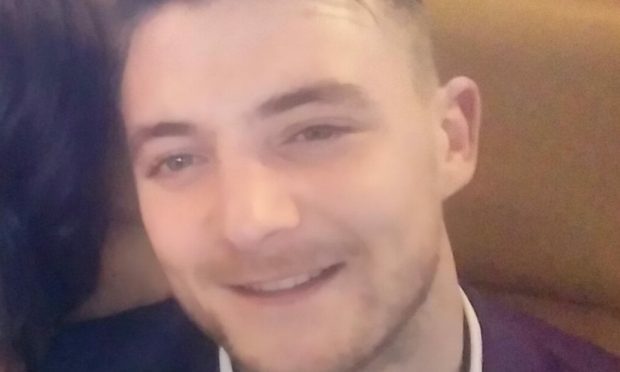 A man whose driving led to the death of two of his friends as they returned from a holiday in Lanzarote has been ordered to carry out 180 hours of unpaid work and banned from the road for two and a half years.
Thirty-year-old Alexander McCabe of Quarryside, Dundee, pled guilty on November 1 at Edinburgh Sheriff Court to causing the death by careless driving of 26-year old Marc Edwards and his partner Jenna Tindall, 29.
Two men, Jonathan Walker and Keiron Wilcox, were also injured in the crash on July 18 last year.
Sentence had been deferred until yesterday for reports.
The court heard that Mr McCabe, his partner, Nicola Brown, and their seven-year old daughter, had been on a week's holiday in Lanzarote with their friends and their seven-year old daughter.
They were returning home to Dundee from Newcastle Airport. Mr McCabe and Ms Brown were in the front seats of his Mercedes with their daughter in the back, while Mr Edwards and Ms Tindall were in their Vauxhall Corsa with their daughter in the rear seat.
The Corsa was in front of the Mercedes as they approached the roundabout at the junction of the A68 with the A720 at Millerhill at around 3am.
The Mercedes struck the rear of the Corsa, pushing it into the path of a Vauxhall Vivaro van, being driven in the opposite direction by Mr Walker and his passenger, Mr Wilcox.
Mr Edwards and Ms Tindall were killed and the two men in the van injured, Mr Walker seriously and Mr Wilcox with minor injuries.
The two little girls did not require treatment. The Mercedes had been travelling at an average speed of 46mph.
Sentencing Mr McCabe, Sheriff O'Grady told him: "The word 'tragedy' is nowadays very much overused, but it is the word that inevitably and justifiably springs to mind when considering these events. The consequences of this offence have been truly horrendous."
McCabe, he said, had not been affected by drink or drugs and had not deliberately driven in some outrageous or reckless fashion.
"From what I have been told, you did not do anything or fail to do anything which would obviously leave you unfit to undertake this journey," he said.
He added that McCabe's expressions of regret and remorse were genuine.
Lois and Frank Tindall – Ms Tindall's parents – described her and Mr Edwards as "inseparable".