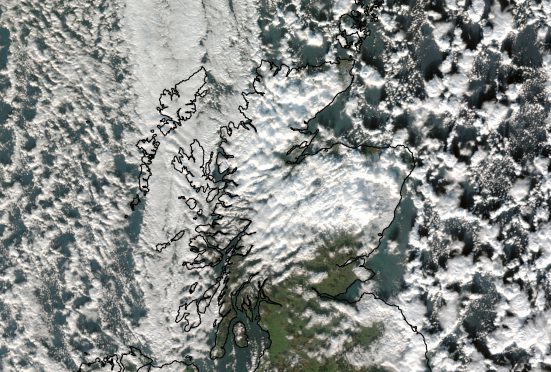 Tayside and Fife dodged a blast of Arctic weather which brought chaos to roads across Scotland yesterday.
The mercury dropped to as low as -4.6C in parts of the country with several inches of snow landing across the north-east, closing schools and causing a spate of crashes.
The coldest place in the UK was Benson, Oxfordshire, where conditions plunged to -5.3C , while Roxburghshire was the chilliest location north of the border at -4.6C. Locally, Leuchars dropped to 0.9C.
Flurries of the white stuff reached the Angus Glens, Kirriemuir and briefly as far south as Arbroath, Forfar and Broughty Ferry. However residents in Dundee and Perth avoided the worst of the weather.
Slopes at Glenshee Ski Centre continued to fill in nicely with the resort taking to social media to announce the possibility of its Sunnyside run opening on a limited basis on Friday "if the wind dies down".
Temperatures in Courier Country were expected to plummet to freezing this morning, with locals warned of the likelihood of ice on roads and pathways.
Lying snow was expected to cause the mercury to drop to -8C, or possibly lower in Scotland's most remote areas.
A Met Office yellow warning for snow and ice was put in place for Tayside and Grampian at 11am yesterday and will remain enforced until 10am today, with parts of Perthshire, Angus and the Mearns likely to be affected.
Met Office spokeswoman Emma Sharples said Courier Country would remain "dry but cold" throughout Friday, with temperatures due to get slightly warmer across the weekend.
She said: "It will be cold and frosty overnight (into Friday) with maybe some ice. Across the weekend it becomes less cold, temperatures are on the rise.
"Maximum temperatures (for Tayside) were about 2C – 3C on Thursday. The max on Friday might be 4C maybe 5C, and throughout the course of the weekend 8C or 9C.
"Snow lying on Thursday night could mean it ends up being cold for some places. I think some areas across Scotland could be -8C, maybe a bit colder. Over snow flats you don't get any warmth coming up from the ground, you lose that benefit."
She added that an "airflow coming off the Atlantic" would cause spells of rain across Courier Country come Saturday.
Ms Sharples said: "There could be outbreaks of rain throughout the course of Saturday, enough to make things damp and a bit grey for a time. That frontal system clears away southwards.
"Sunday is probably mostly dry with breaks developing. That is how we start next week really, with things perhaps turning cold again."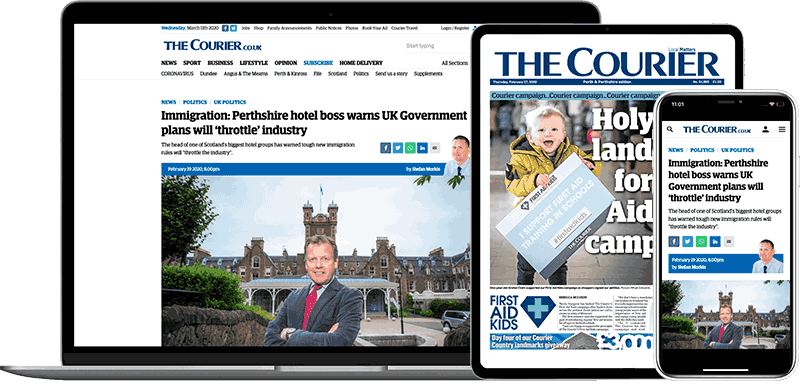 Help support quality local journalism … become a digital subscriber to The Courier
For as little as £5.99 a month you can access all of our content, including Premium articles.
Subscribe