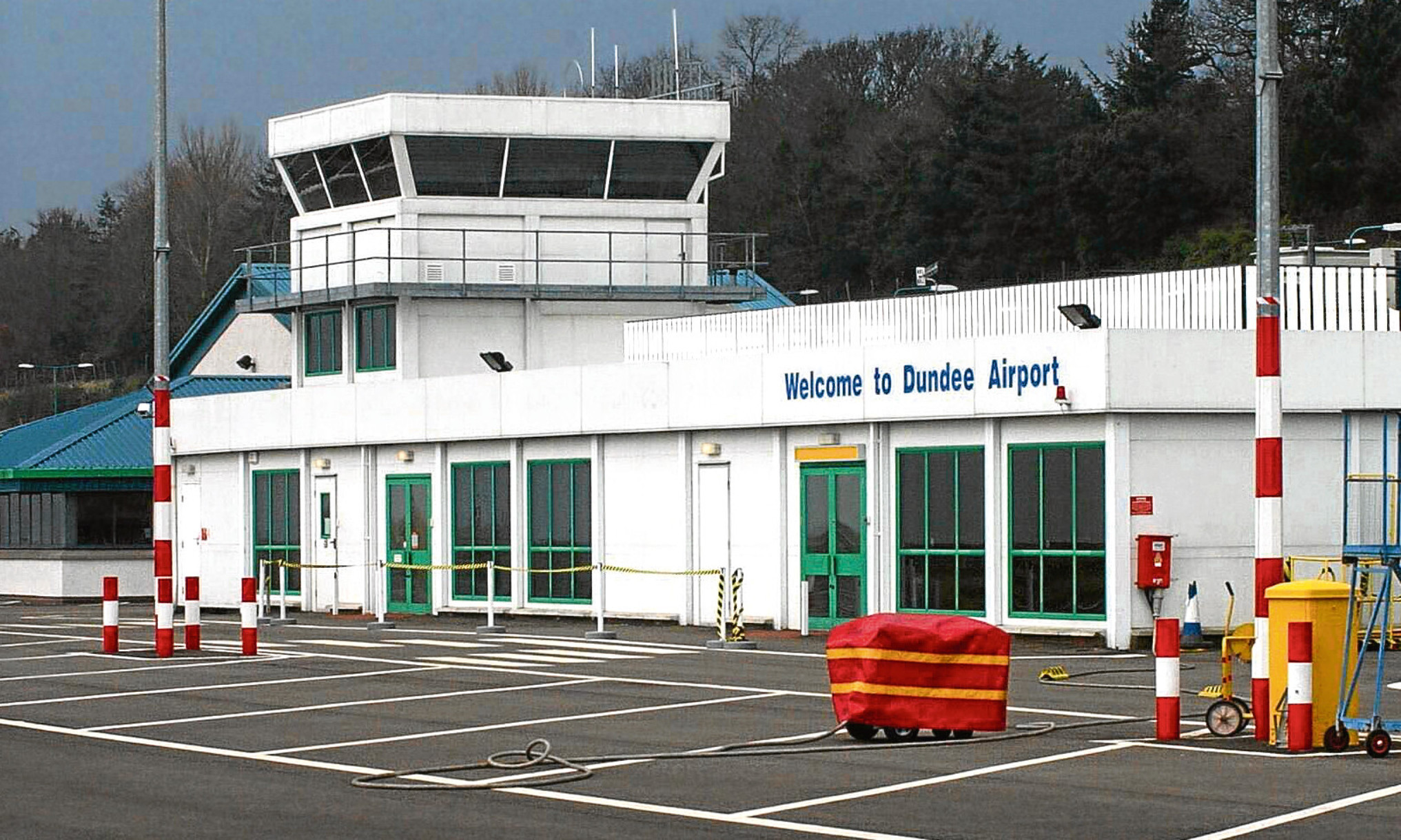 Dundee Airport's funding was slashed by half this year, despite experiencing a surge in passenger numbers.
The city's airport saw a 60% increase in passengers flying from it this year, despite losing a popular but short-lived service to Amsterdam.
Dundee's is one of 11 airports which form Highlands and Islands Airport Limited (HIAL).
The passenger figures were the largest increase witnessed across all of HIAL's airports but Dundee received only slightly more than £1.5 million from the Scottish Government in 2016-17.
In 2015-16, the airport received more than £3 million and since 2012, funding for the city's airport has averaged £2.9 million annually, according to figures obtained under Freedom of Information legislation.
The Scottish Government's national transport agency, Transport Scotland, is responsible for HIAL's main source of income.
The Courier asked HIAL and Transport Scotland why funding had been cut and whether capital projects, including the construction of a radar system, are planned for next year.
A spokesman for HIAL said: "Dundee Airport's costs and revenue remained relatively stable for the year 16/17, however it did benefit from a one off pensions adjustment.
"We meet regularly with our stakeholders to discuss all operational and expansion opportunities in relation to our facilities including air traffic control provision across all our airports including Dundee and these will be ongoing in 2018."
A Transport Scotland spokesperson said: "We provide funding to HIAL to ensure the safe operation of all its airports and HIAL allocates this accordingly. The subsidy makes up the difference between operating costs and commercial revenue.
"Figures for specific airports can include significant capital projects which means figures for one year are not directly comparable with previous years.
"We work hard with Dundee City Council, HIAL and other partners to develop services at Dundee Airport. Proposals for infrastructure improvements would be considered on a case by case basis."
North East Scottish Conservative MSP Bill Bowman, said a lack of radar facility at Dundee Airport might be putting prospective airline operators off from using it as a main destination.
He said: "Up until now, Dundee has had to piggyback on radar capabilities at Leuchars.
"FlyBe, which is a commercial operator with its own rules and prerogative, chose to pull out of the Amsterdam trips.
"Dundee has a natural advantage as a competitive destination for aircraft, with a growing capacity for visitors that airlines should want to exploit.
"The fact no other operator has come forward would seem to reinforce their reticence for a permanent continental link.
"Transport Scotland is HIAL's biggest source of income, as it offsets the revenue losses across the 11 airports.
"I have written to the transport secretary asking whether he would agree that Dundee should be given the chance to succeed as a main airport, and whether a standalone radar would be feasible."