Dundee Law is featuring in a film hitting cinemas in Nepal next year.
The final scene of Lily Billy, a romantic drama set in Scotland, was shot on the city's famous landmark on Monday.
Production manager Kalina Shrestha, who is based in Aberfeldy, explained the Nepalese director had "fallen in love" with Scottish scenery.
She said: "The director, Milan Chams, contacted me about working on a film together.
"It's a romantic story that includes a love triangle. The main characters, Lily and Billy, are Nepalese but they meet in Scotland and fall in love.
"The story revolves around them and another person, but I wouldn't want to give too much away. Today the cast and crew were on the Law filming the crucial final scene.
"The director had travelled around Scotland and fallen in love with the scenery, and then I also introduced him to the areas around Aberfeldy and Dundee.
"He loved it all and so it was decided the final scene should be filmed on the Law."
Lily Billy's premiere will be screened in Aberfeldy and Edinburgh in March next year, with a date and venue still to be confirmed. It will then be shown at cinemas in Nepal.
Kalina added: "Generally people in Nepal are mostly aware of London as that is where most of them go when visiting the UK.
"It will be great to show them what Scotland is like and that it's a beautiful place."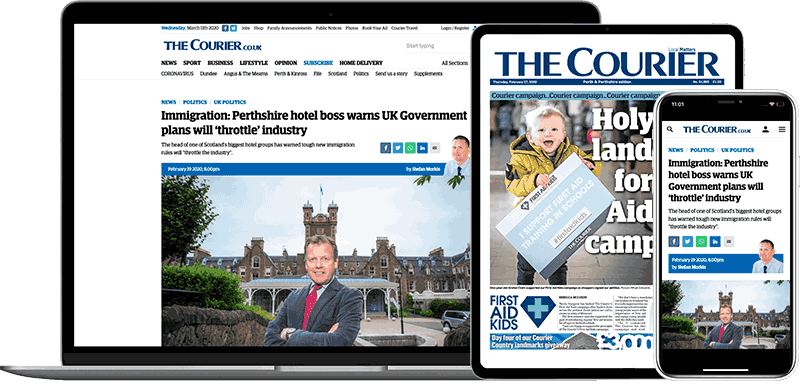 Help support quality local journalism … become a digital subscriber to The Courier
For as little as £5.99 a month you can access all of our content, including Premium articles.
Subscribe