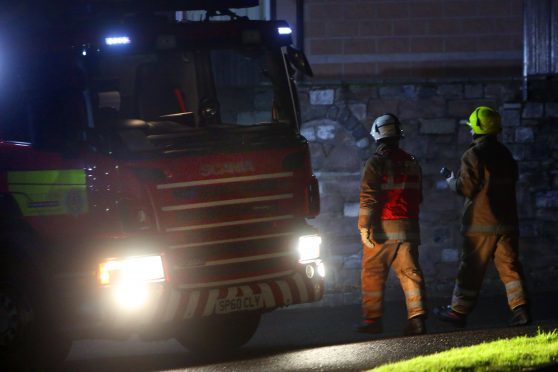 Fire crews are at the scene of a blaze in Dundee city centre.
Emergency services were called to Forebank House, just off Victoria Road, at around 5.15pm.
It is the latest in a series of small-scale fires at the derelict building.
Crews prevented the fire from spreading. They are still on scene checking for hot-spots and dampening down.
ire crews rushed to a derelict house near Dundee city centre following a blaze. Emergency services were notified of the large fire on Forebank Road, off Victoria Road