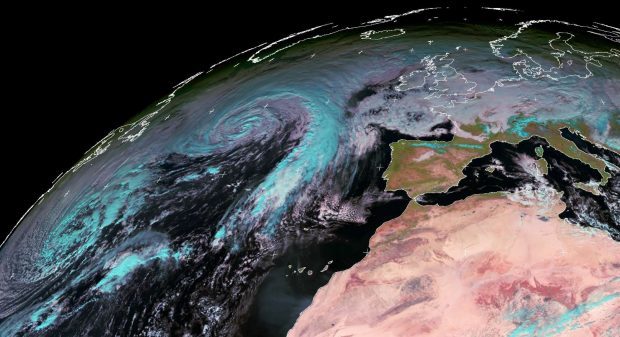 Dundee Satellite Receiving Station has captured dramatic images of Storm Caroline as it passes over Scotland.
The pictures, taken across the past 72 hours, show the tempest moving from the Atlantic and into the country, where it caused travel disruption and winds of almost 120mph.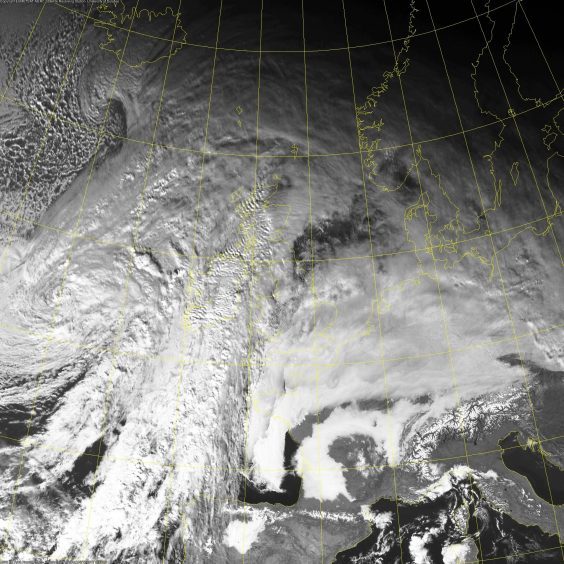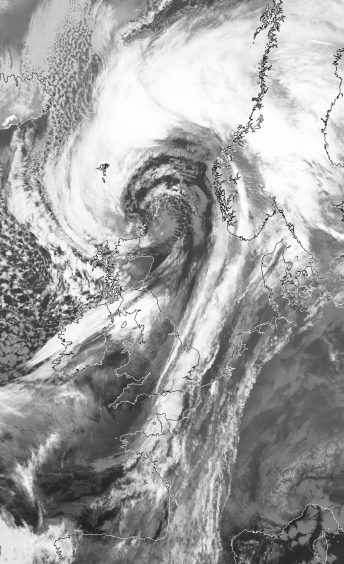 NERC Earth Observation Data Acquisition and Analysis Service and Dundee University captured the images through the Meteosat and MetOp-B satellites.
https://www.thecourier.co.uk/fp/news/scotland/559674/live-updates-latest-storm-caroline-causes-chaos-across-scotland/
The most recent photographs shows the eye of the storm above Shetland.
A Dundee University spokesman said: "The images captured by the Meteosat satellite at 3pm GMT on December 5, 2017, noon on December 6, 2017 and most recently by the MetOp-B satellite at 10.15am GMT on December 7, 2017 demonstrate that while the UK is dwarfed by the oncoming Caroline, named by the Met Office on Tuesday, 5 December, it is largely passed over.
"The most recent images captured on Thursday, December 7 by the MetOp-B satellite shows the eye of the storm centred over the Shetland Islands."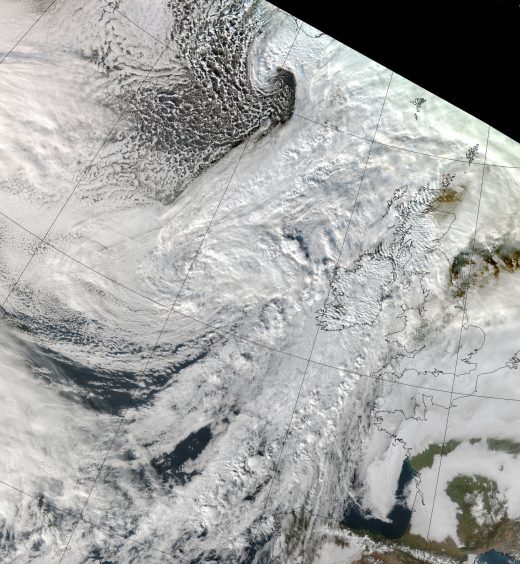 Scotland is expected to be hit by four days of snow in the wake of Storm Caroline with up to 8in forecast to land on higher ground and 2in at lower levels.