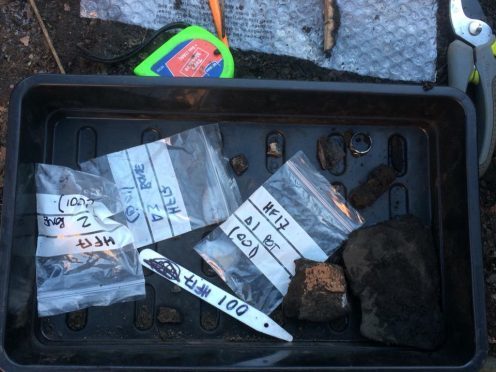 The excavation of what is believed to be a stone from the medieval times in Dundee's Howff cemetery has unearthed yet more hidden treasures.
The dig, undertaken by the Dundee Howff Conservation society, began on Sunday in an effort to reveal the secrets of a mystery burial marker, which was found in July this year.
The marker is believed to date from the 12th or 13th century with archaeologists now having discovered carvings as well as small pieces of medieval pottery and bone fragments.
Experts will now analyse the findings, as well as carry out further analysis of the marker, to find out more.
Those behind the dig have faced challenging conditions due to the freezing temperatures with the dig set to continue through Monday.