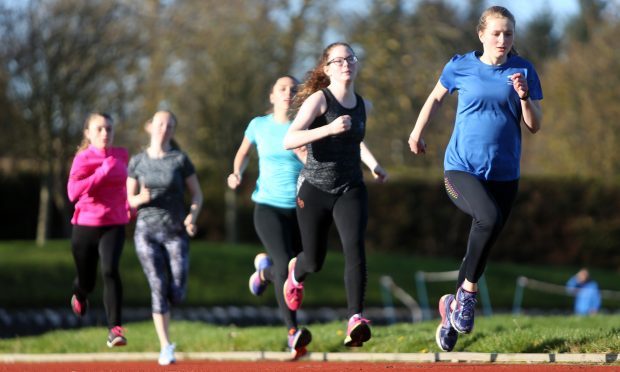 Stark new figures show the risk of young Scots becoming obese or overweight is at its highest since records began. The Courier investigates…
Scotland cannot afford to lose the war on obesity, says a Dundee running coach.
Nigel Reynolds looks after the thriving junior section of Hawkhill Harriers, which can attract 180 youngsters for its club night.
The Harriers' popularity has forced bosses to suspend the waiting list for members aged 9-18 until at least the new year.
But Mr Reynolds, who is also a physician at Ninewells, said most young people are not doing enough to stay healthy.
He said you only need to look around Dundee to the scale of the problem.
"The data says clearly that obesity is increasingly prevalent and that is what we see at work and just from social awareness," said the coach and welfare officer at the Caird Park-based club.
"It suggests only 1 in 10 Dundee children make guidelines for physical activity each week.  It is worse for grown-ups.
"There are available groups and programmes to get kids involved in physical activity but sustainable engagement from the kids is unknown.
"It is likely to be a substantial health burden we probably cannot afford."
For more of our special focus on obesity, click here