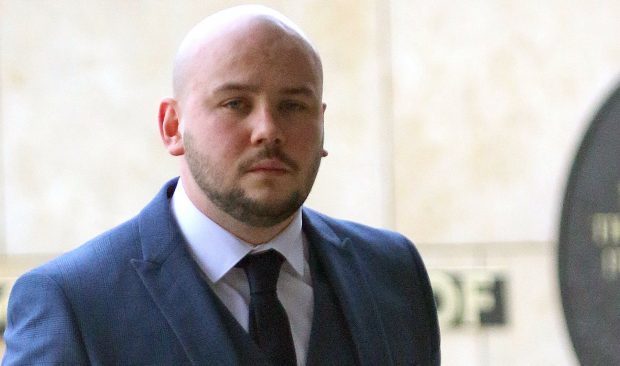 An Angus rapist who boasted that he "wanted to sleep with 100 women" has been jailed for five years.
Duncan Burns, 24, of Birkhill, near Dundee, held a privileged position as an accommodation liaison officer at Stirling University.
But he was found guilty of raping a female student following a High Court trial in Livingston last month.
Burns returned to the High Court for sentencing on Tuesday, where Lord Mulholland jailed him for five years and placed him on the sex offenders register.
Lord Mulholland told Burns: "Despite making it plain that she did not want to have sexual intercourse with you, you ignored her wishes and used force to have sexual intercourse with her.
"That amounts to the crime of rape in Scotland. This court takes a very serious view of such criminal conduct."
During the trial, the court heard how his victim had gone back to her flat after the attack and "googled the definition of rape".
Giving evidence from behind a screen, the woman told how Burns used his strength to have sex against her will.
She said: "I always perceived rape to be more like with a stranger or with violence.
"I knew I'd said no and he knew I was saying no."
She told the court she had liked Burns and started going back to his room, where he constantly pressured her to have sex but she constantly refused.
Burns, of Rosemount Road, Birkhill, was found guilty of kissing his victim on the breast before raping her in one of the university's halls of residence in March last year.
He was found not guilty of raping a second woman.