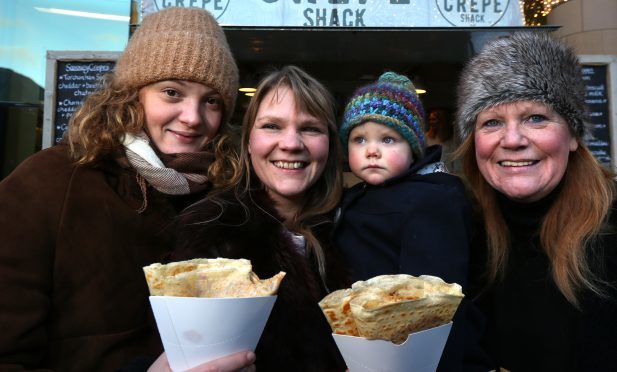 Foods from around the world are on offer at an urban street market which has set up camp in the city centre.
Crepes, Czech delicacies, wood-fired pizza and a tipple tent have all appeared outside the Overgate in time for the busy Christmas shopping weekend.
Six stalls surround a large canvas yurt, which is filled with tables, chairs, warm blankets and games for children and adults of all ages.
Barbara Ovorka and her husband Vincent run the Prague Shack food wagon, one of the establishments on offer this weekend.
The Shack sources its food from a local Kirkcaldy farm, before cooking Bohemian-inspired food to recipes brought over from the central European country by Barbara's grandmother.
"We have been quite steady since opening earlier on Friday morning," she said.
"All of our meat is sourced from a farm in Fife and then cooked with recipes handed down to me from my mother, who in turn got them from my grandmother.
"Hopefully over the course of the weekend lots of people will come down and try what is on offer."
The Christmas market will run on Saturday and Sunday, until 10pm and 7pm respectively.
Centre manager Malcolm Angus said the market offered "something a little bit different" in the run-up to Christmas.
He said: "Events like this are just a little bit different and help bring people into the city centre."
---
---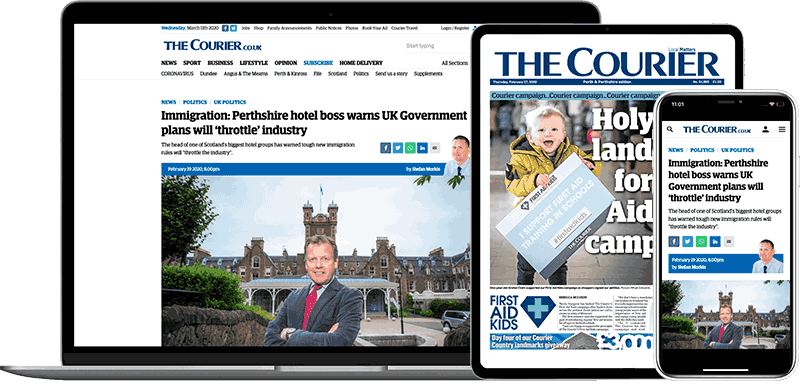 Help support quality local journalism … become a digital subscriber to The Courier
For as little as £5.99 a month you can access all of our content, including Premium articles.
Subscribe