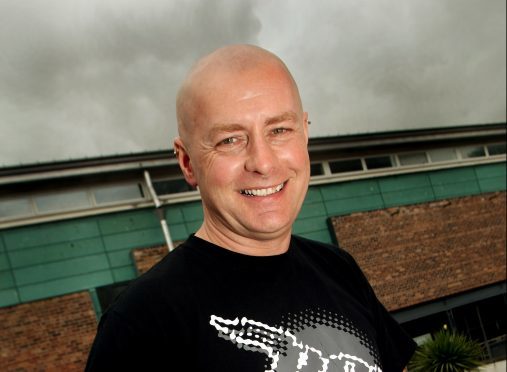 A Dundee BMX superstar says the city provided him with his "best memories" as a book about his incredible life is released.
Glasgow-born John Buultjens, who moved to Dundee, aged 14, was in the city for an impromptu book signing at Waterstones on Commercial Street to publicise his new tome, Ride.
It comes hot on the heels of the production of a Hollywood blockbuster featuring US rapper Ludicrous, who plays his adopted father.
The 45-year-old came through years of abuse at the hands of his father — whom he plays in the film — before his BMX skills opened up opportunities to compete all over the world.
He moved to Australia in his early 20s before moving to the USA five years ago.
A budding actor (having appeared in TV soap Neighbours) he made contacts in the US film industry who then learned of his incredible life story.
Speaking at the book signing, he described his memories of riding his BMX in Dundee as the strongest of his life.
He said: "The city was a huge part of my formative years.
"Despite all the things that I have experienced — starring in a film about my own life and becoming global brand ambassador for Haro bikes — I would still say my best memories were riding in the old building where the DCA now stands.
"We used to ride all over the City Square and do grinds and tricks on the water fountain.
"I was even arrested once for supposedly scraping the fountain and my bike was impounded for three months.
"There is a picture in the book of me riding up the wall of the inside of the old building and you can see a tag on my bike from when it was impounded at Bell Street.
"I would absolutely love to come back and do some stunts at the DCA if they ever let me. There's something special about returning to your old haunts."
John's hardships began at a young age with his earliest childhood memory a horrific incident in which his father threw him on to an electric fire at the age of just three.
As well as constant beatings he also suffered sexual abuse at the hands of another family member aged just five.
At seven, he tried to prevent his abusive father from beating up his mother by running into the bedroom wielding a knife.
Shortly after, he was taken away by social services and adopted by Marianna and Eldridge Buultjens, whom he credits with changing his life.
He has also this week been named Adoption UK's latest ambassador.
John said the film about his life, expected to be released in March 2018, is only part of the story with the book a more "raw" version.
He added: "The movie is probably 30% of the story but the book is 100%. I opened up about everything. They told me that if I'm going to write a book about my life then I can't hide anything.
"It's raw but it is absolutely everything that has happened to me. Ultimately though, it's a positive story because of how my life turned out.
"I've spoken to kids in Dundee before who've told me, for instance, that their life aspirations are to go to prison because their dad has.
"I tell them my story and what I went through and they realise that if I could do all this then they can do so much more than what they think they can."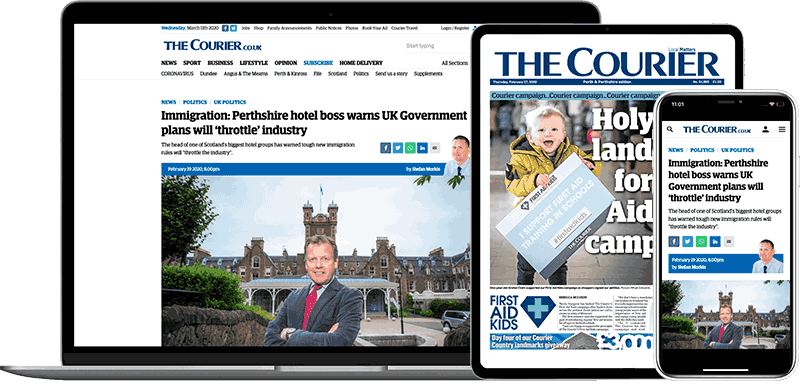 Help support quality local journalism … become a digital subscriber to The Courier
For as little as £5.99 a month you can access all of our content, including Premium articles.
Subscribe