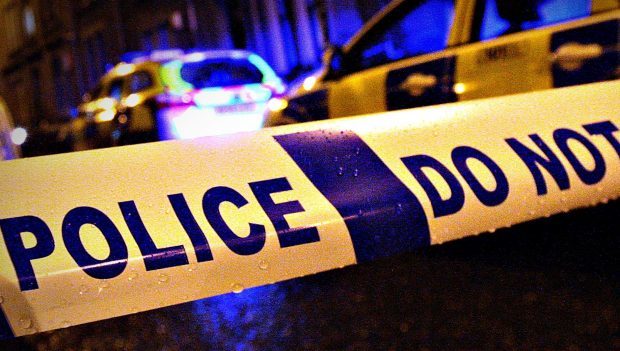 A 27-year-old man has been detained and was treated for injuries after a mystery incident on a Dundee housing estate over Christmas.
Two people were taken to hospital after the disturbance on Gruinard Terrace in Mill O'Mains.
The incident was said to have happened at around 5.30am this morning, with police enquiries continuing throughout this afternoon.
A man, who is assisting police with their enquiries, and a woman were both taken to Ninewells Hospital for treatment.
Residents reported seeing a large police presence, "blood" on the road and police tape around a property on the estate.
Police  could not provide further details about the nature of the incident.
A police vehicle and a small group of people were still on the scene this afternoon.
A spokesman for Police Scotland said: "We can confirm officers attended an address in Gruinard Terrace, Dundee, around 5.30am on Tuesday, December 26 in response to a reported disturbance.
"As a result, two persons were taken to Ninewells Hospital to have injuries treated, and a 27-year-old man has now been detained in connection with the incident.
"He is also being treated for minor injuries."