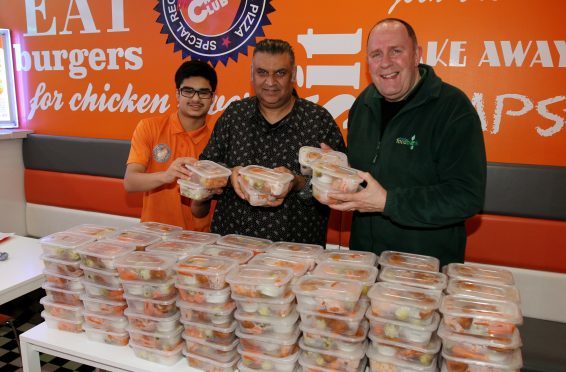 A Dundee foodbank has thanked a local takeaway owner who donated 200 Christmas dinners for people in need.
Ibrar Ibrahim, who runs the Chicken Club in Lochee High Street, wanted to help homeless people and families living in poverty to enjoy a festive meal.
He rustled up Peri Peri chicken, potatoes and a range of vegetables, which he pre-packed into plastic food containers ahead of Christmas.
Dundee Foodbank then handed them out to homeless units, churches and charities who help the needy.
Ibrar sad: "I've been involved in charity projects around Christmas for the past three years.
"Now that I have my own shop — we opened last year — I thought we could make meals for homeless people and others in need.
"I'm passionate about helping people who are struggling to make ends meet or are homeless.
"We cooked the food and packaged it up for the foodbank to collect on the weekend before Christmas Day.
"I hope that I'll be able to do this again and make it even bigger next year."
Ibrar explained that he hopes other businesses in Dundee will get involved in future so that even more people in the city can be helped.
He added: "I want to crate awareness about this — who knows, maybe next year we'll be able to hand out 500 meals instead of 200?
"There is a really big need for this in the city."
Ken Linton, manager of Dundee Foodbank, said that demand for food parcels at Christmas has remained around the same as in previous years.
He added: "All 200 meals were gone. It is unfortunate to have this amount of need in the city, but this is why we're here — to help.
"A lot of people throughout the whole city benefited from the food boxes.
"It was mostly homeless people, but families in need in areas such as Whitfield also received some of the food.
"We'd like to thank Mr Ibrahim for his donation, which was absolutely fantastic."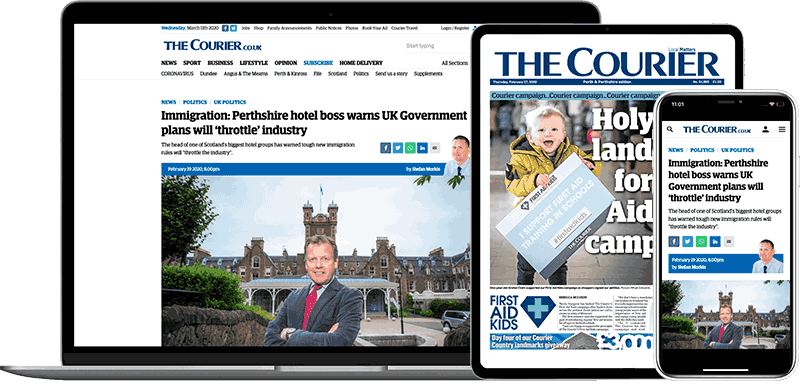 Help support quality local journalism … become a digital subscriber to The Courier
For as little as £5.99 a month you can access all of our content, including Premium articles.
Subscribe