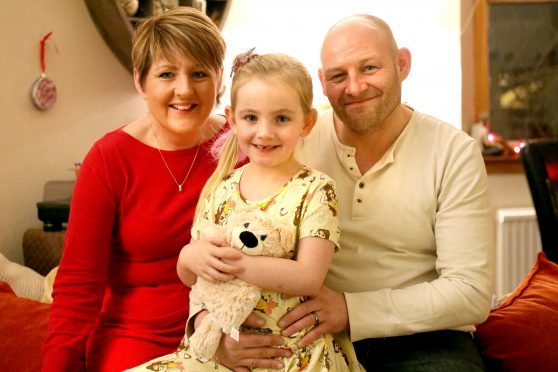 A six-year-old Dundee schoolgirl gave up her Christmas Eve to help the city's homeless by dishing out sacks full of essential supplies.
Broughty Ferry youngster Rebecca Dewar used more than £700 of funds raised by her dad Charles Dewar during a sleep-out to put together 10 packs, each containing a sleeping bag, inflatable pillow, teddy bear, selection pack and toiletries.
With the help of her mum Darcy Dewar, cousin Ruth Dewar and the Night Ministry she hit Dundee's streets on Christmas Eve and began dishing out the gifts to people sleeping rough in the city.
Mrs Dewar said Rebecca has been determined to help the city's homeless from a young age, and she hoped her daughter's kindness would encourage others to lend a hand to those less fortunate than themselves.
The mother-of-three added: "She has just always been like this, she couldn't stand seeing people being treated unkindly. She originally sponsored her dad to sleep out with the homeless earlier in the year and that raised £770.
"She wanted to keep the money for Christmas time so she could give the people on the streets a good Christmas gift.
"We got proper, good sleeping bags. She wanted to get them teddy bears so they wouldn't be frightened and had some company. And there was toiletries. We made five for females, five for males."
Businesswoman Mrs Dewar said one person who received a pack was moved to tears by Rebecca's gesture.
She thinks her daughter may have been inspired to help others after hearing about the work she has done to help former offenders secure jobs and qualifications in waste management.
Mrs Dewar added: "I remember just before Rebecca could actually string sentences together I was coming into Dundee with her in the back of the car.
"There was a chap sat outside the train station and she was uncontrollably crying, she wanted me to check he was okay. She said to me 'mummy, we need to keep checking him'.
"She must have been three and every time thereafter when we went into town, she'd go check on him.
"She actually went and bought a cake with her own money and insisted we take him a cup of tea and a cake."
Mrs Dewar said she hoped more people would follow her daughter's example.
"We have got to keep helping people. It doesn't matter why they are there, what matters is we have to help them," she added.
"I am delighted, I don't want her to stop. She's already trying to plan something for Easter."
Some of Rebecca's bags are still with the Night Ministry and will be handed out to people who need them.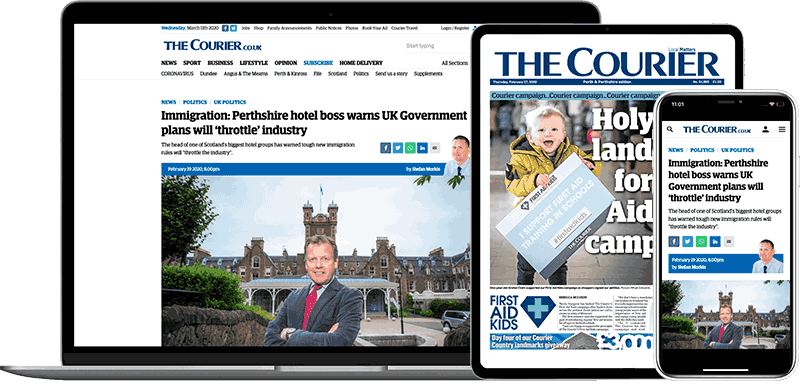 Help support quality local journalism … become a digital subscriber to The Courier
For as little as £5.99 a month you can access all of our content, including Premium articles.
Subscribe