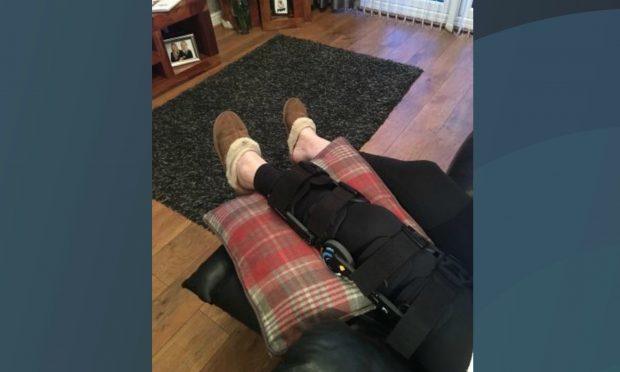 A Dundee grandmother had a painful start to the New Year after she was hit by a car in a supermarket car park.
Joan West suffered a broken knee in the accident and said the vehicle just missed her granddaughter by inches.
Initially she assured the driver that she was unhurt and the woman went on her way.
It was only when Joan tried to get out of her own car back home that she realised how seriously she had been injured.
The 64-year-old has been told she will need to wear a leg brace for around three months following the incident at the Iceland car park in Broughty Ferry.
She has now appealed for information to track down the driver.
Joan said: "It happened at around 11.15am on Thursday (December 28).
"I parked in a bay at the car park on Campfield Square and there was an empty bay next to me.
"I went there, so that I could get my granddaughter out of the car.
"At that moment a woman drove into the bay, just as I had my granddaughter up in the air and the car hit me.
"It nearly missed my three-year-old granddaughter – if it had been seconds earlier, without a doubt she would've been hit.
"The woman asked if I was OK and I said yes, as I was too stunned to do or say anything else.
"She then left and went to the shops. A man who saw me helped me get back in the car and gut my granddaughter back inside."
Joan managed to drive home, still in a daze – but when she tried to get out of her car, she couldn't.
She added: "My husband had to get me out and took me to Ninewells Hospital.
"They told me I had a broken knee. It will take three months to heal.
"I'm not angry at the woman, she was an older lady and she obviously misjudged the situation.
"I just want to find her so that we can sort out some details.
"All I remember is that she had a green car."
Joan said she reported the incident to police, however no one from Police Scotland was available for comment by the time of going to press.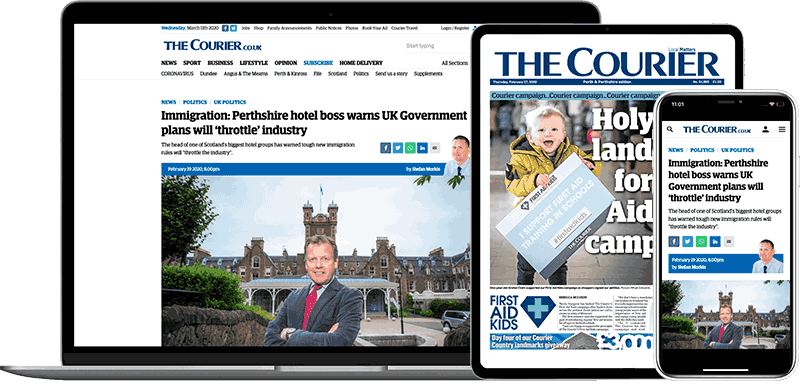 Help support quality local journalism … become a digital subscriber to The Courier
For as little as £5.99 a month you can access all of our content, including Premium articles.
Subscribe