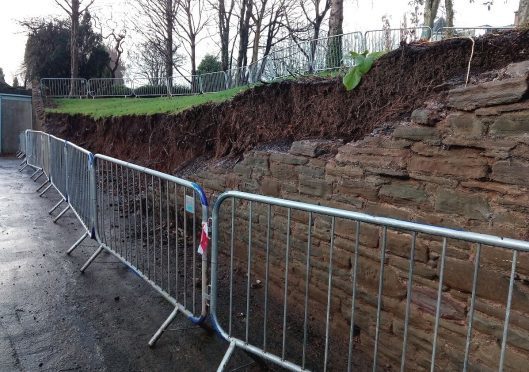 A collapsed wall that nearly crushed a mother and her daughter will be discussed at a meeting between Broughty Ferry residents and council officers.
On January 9 residents, who are "anxious" to see progress, will talk through the options for the wall, which is located just off  Ellieslea Road.
The 12ft structure, described as a "disaster waiting to happen" finally collapsed after mother Karen Arensbach and her three-year-old daughter Helena drove past in October.
A 60ft section came down, including large stones, which crushed a parked car and shunted it into a garage door.
Broughty Ferry councillor Craig Duncan said there are no current safety concerns due to the wall being fenced off, but residents living nearby were keen to see a long-term solution.
He said: "At the request of residents affected by the collapse of a boundary wall off Ellieslea Road some weeks ago, I have arranged for council officers to meet residents on-site early this month to discuss the best way forward.
"The residents have been quite patient but now that the new year has started they are anxious to get the ball rolling on this.
"There are different things that could be done, including having the wall rebuilt or taking down some of the earth behind it. There are other things to sort out as well, such as outstanding insurance matters.
"Whatever happens, I imagine any solution will have to be in keeping with the surrounding area. It's a case of safety first, but residents also want the area to look good so this will have to be kept in mind if the wall is rebuilt.
"I am doing my best to ensure that the council responds promptly to any concerns they may raise."
Dundee City Council is responsible for maintaining the wall dividing properties on Ellieslea Road and Dundee Road, although the surrounding properties and land are privately owned.
It is understood before the collapse, the council had twice before put sensors on the wall but they had been removed after they showed no signs of movement in the ground.
Neighbour Brian Cairns, 70, had said the wall was  "a disaster waiting to happen" as it had a bulge and was buckling.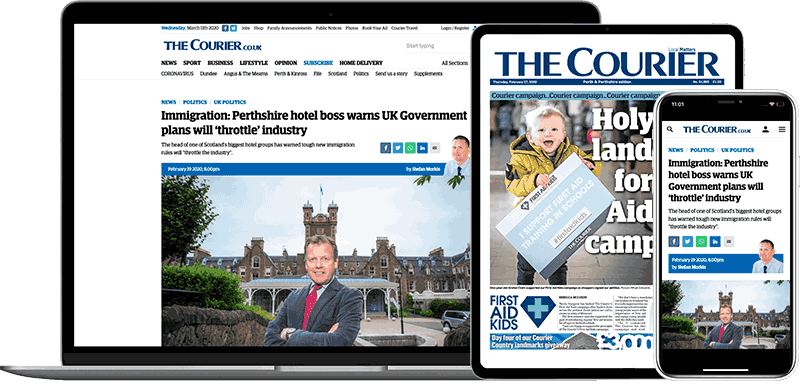 Help support quality local journalism … become a digital subscriber to The Courier
For as little as £5.99 a month you can access all of our content, including Premium articles.
Subscribe