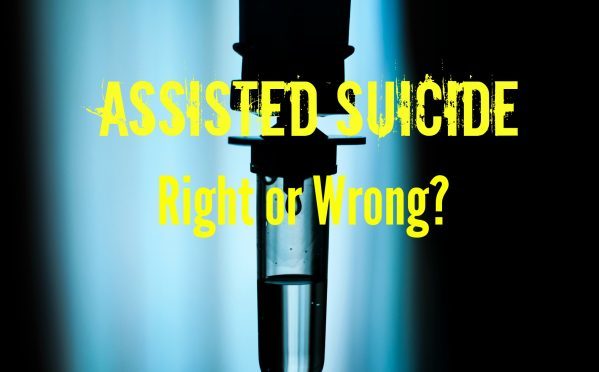 A Tayside woman has spoken of her regret at not being able to "speed up" the death of her dying mother in her final weeks of life.
Moira Symons, 60, Tayside Group co-ordinator for assisted dying campaign group Friends at the End, said she can't understand why pets can be put out of their misery – yet the same "kindness" can't be extended to people to help end their suffering.
Moira, whose mother Sheila died of kidney failure in 2013 aged 82, said: "I was my mother's carer for five years, but in her final weeks I couldn't do the one thing she asked of me: I couldn't speed up her death.
"I have always believed in assisted dying. Watching mum's suffering just reinforced my views."
Moira, a semi-retired freelance trainer, contacted The Courier after reading last week about Dundee man Dave Finlayson who fears waiting to travel to Switzerland to end his life could mean he might not be well enough to go.
The 67-year-old retired heating surveyor has motor neurone disease and is among the many Scots with a disabling terminal illness who want Scotland to become the first nation in the UK to legalise assisted suicide.
However, pro-life campaigners, including Care Not Killing, say the current law provides an important deterrent and it should not be changed. They fear that vulnerable people could be pressurised into ending their lives prematurely.
Rather than changing the law on assisted suicide, Care Not Killing says there's a need to ensure that palliative care is properly funded.
Moira, who has been a member of Friends at the End for nine years, said they too agree that palliative care should be properly funded.
However, she said people should have freedom of choice – and she noted that a survey in The Courier in 2014 suggested 83.4% of respondents wanted to see a change in the law.
"Friends at the End is a UK membership organisation campaigning to change the law in Scotland so that those with a terminal illness or incurable condition, causing unbearable suffering, have the right to a dignified, humane and compassionate end to their lives, at a time and place of their choosing," she said.
"Our aims go a bit further than those of Dignity in Dying, because we don't feel that only those who are terminally ill should be allowed help to die. People who are suffering unbearably aren't all terminally ill."
Last summer the organisation, based in Glasgow, set up local groups, including a
Tayside one which held its first meeting in August.
She added: "We are keen to grow the group and would welcome anyone who shares our aims, whether they want to just come to meetings to talk with people of similar views or want to get actively involved in campaigning."
The group next meets at "Number Ten" in Constitution Road, Dundee, at 7pm on January 16.
Moira said anyone  wanting to attend, or looking for further information can phone the office on 0141 356 4222 or contact her by email on symons.moira@gmail.com