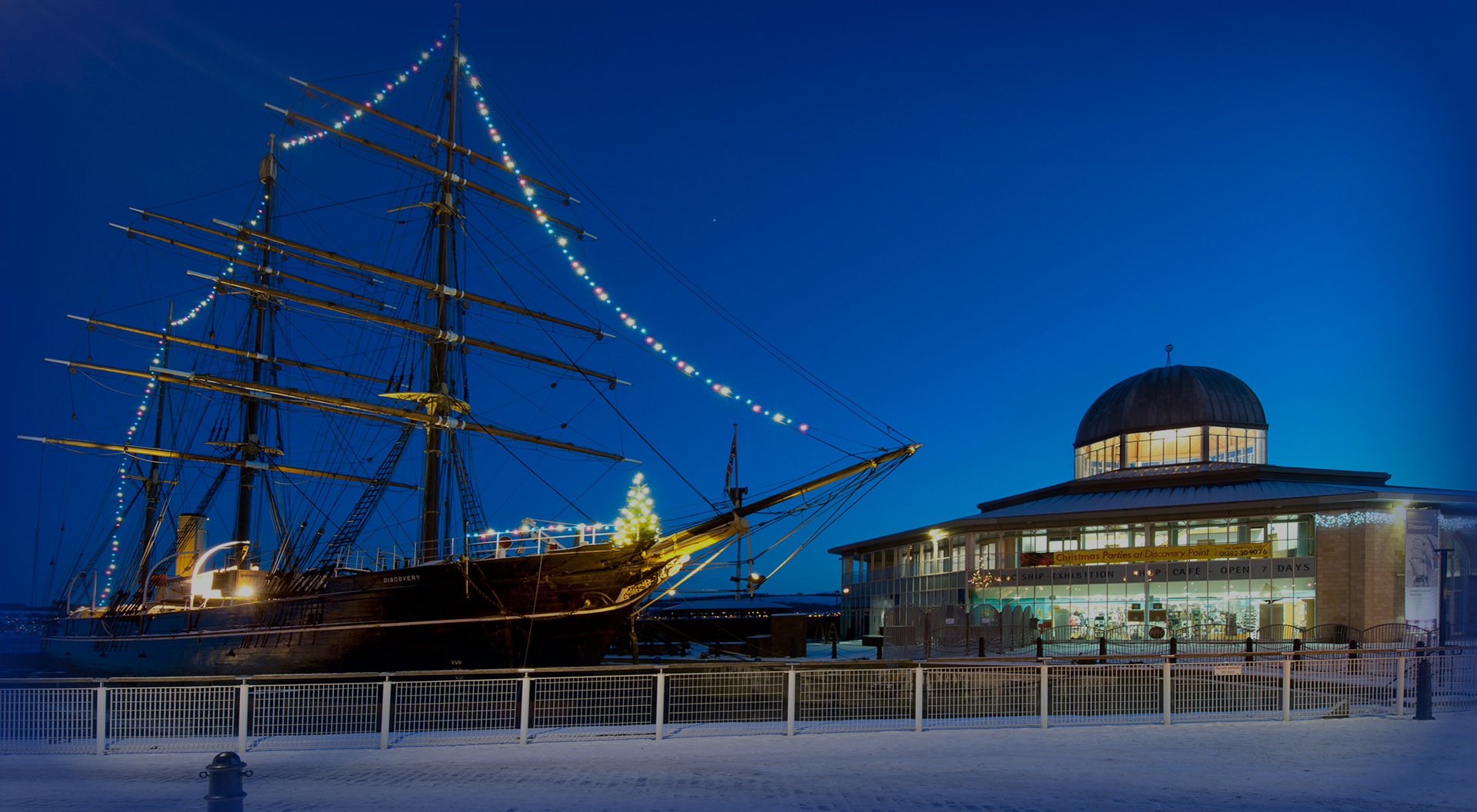 A leading Dundee tourist attraction will undergo a £500,000 revamp this year to capitalise on the opening of the V&A.
Dundee Heritage Trust, which runs Discovery Point and Verdant Works, will introduce a raft of new exhibitions as part of the refurbishment.
New features at the tourist attraction, which celebrates its 25th anniversary this year, include Antarctic-focused exhibits with new graphics, audio visual displays and interactive experiences, along with a new multi-purpose learning and activity space.
Dundee Heritage Trust is also recruiting a new audience engagement officer as it seeks to cash in on the anticipated tourism boom triggered by the opening of the V&A.
The successful applicant will be asked to introduce a fresh line-up of events and activities to draw in the expected influx of tourists and improve the overall visitor experience.
Paul Jennings, executive director of Dundee Heritage Trust, said: "As we head into an exciting event and exhibition programme for 2018, the creation of this new position will ensure we exceed expectations and engage with visitors in new and interesting ways."
Hundreds of thousands of tourists are expected to visit Dundee in 2018.
As well as the opening of the V&A, Scotland's first museum dedicated to design, Dundee has also been named as one of world's must-visit destinations in 2018.
After the Wall Street Journal and Bloomberg cited Dundee as one of the top places for tourists to visit this year, CNN yesterday included the city in a list of world's most "design-savvy" cities.
CNN Style – a branch of the American news channel dedicated to features on travel, fashion, architecture and the arts – has listed the City of Discovery on its 'top seven' list of the most eye-catching locations to visit in 2018 alongside Paris, Tokyo, Toronto, Muscat, Tbilisi and San Miguel de Allende.
It states Dundee stands out due to its "ambitious renovations and build-to-rent developments".
Mr Jennings said how the Trust is proud to contribute to the growing interest in Dundee as a tourist attraction.
He said: "Dundee is now firmly on the international map as a cultural and design centre, and we're proud to be part of that."
Meanwhile, members of the Unicorn Preservation Society were given a guided tour of RRS Discovery yesterday in advance of their board meeting at Discovery Point this week.
One of the final stages of RRS Discovery's 18-month restoration involves re-sealing the hull before the ship, currently in dry dock, is returned to the water in March.
HMS Unicorn faces similar challenges.
Mike Clarke, chairman of the Unicorn Preservation Society said: "The redevelopment of the waterfront area and the opening of the V&A in 2018 present both of these attractions with a fantastic opportunity to reach new audiences and we look forward to working closely with the DHT team to realise this."