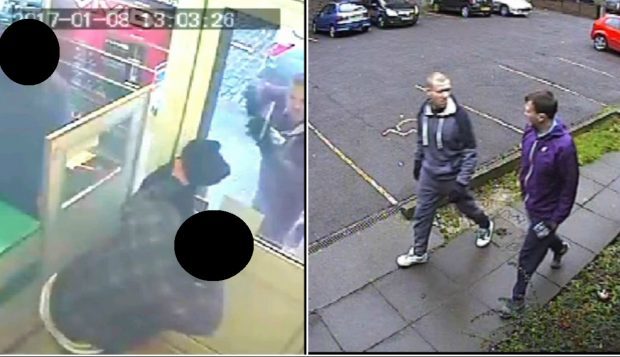 Two gun-wielding men who chased a man down a busy shopping street before cornering him and threatening to "blow his head off" were yesterday jailed for a total of seven years.
Kevin Marshall and Andrew King chased Douglas Laidlaw down Dundee's Albert Street – a busy main road that at the time was filled with pedestrians and motorists.
The pair first told Mr Laidlaw – who says he does not know the two assailants – "you better get my money" before using the wrong name and calling him "Charlie".
Mr Laidlaw walked off before the pair again approached him minutes later and shouted "I want my money, give me my money".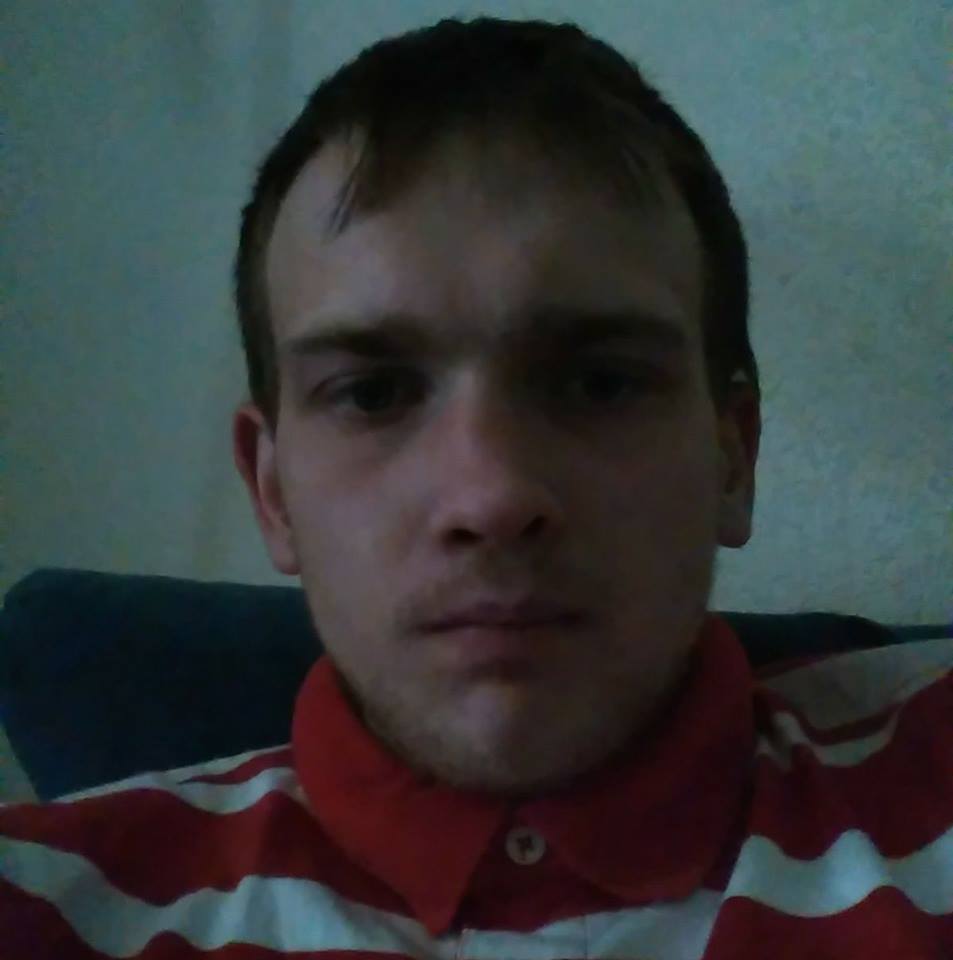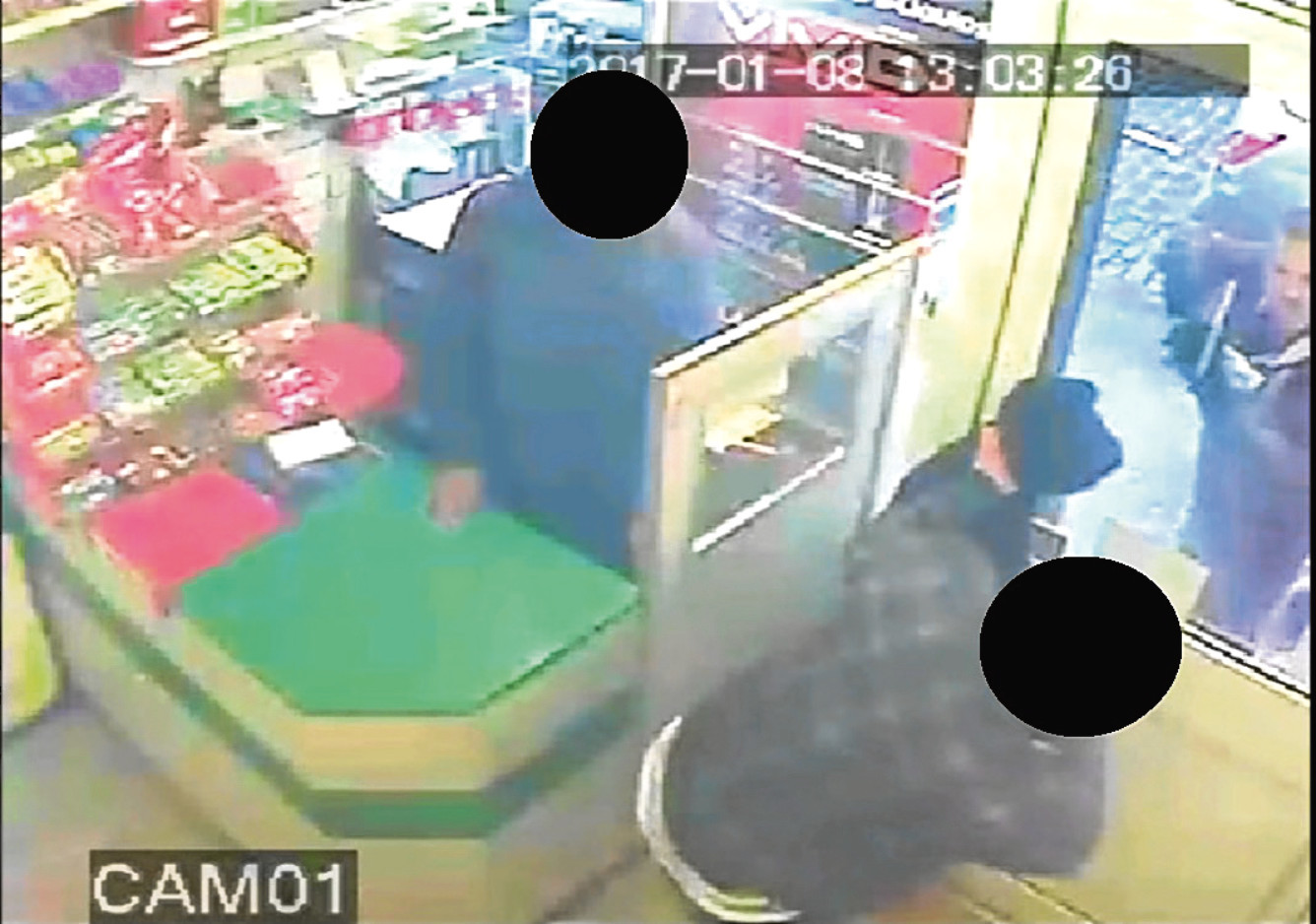 A court was showed CCTV footage of the incident that showed the victim running into a nearby shop before the two attackers charge up to the door pointing the weapon at him through it.
A sheriff told the pair: "Those who use firearms to commit offences can expect to be dealt with severely."
Depute fiscal Eilidh Robertson told Dundee Sheriff Court that Marshall then pulled out "what looked like a handgun" and told Mr Laidlaw: "Get the f*****g money or I'll blow your head off."
She said: "Accused Marshall began to wave this gun at Mr Laidlaw through the pane of glass, while King gesticulated towards Mr Laidlaw and both continued to demand money from him.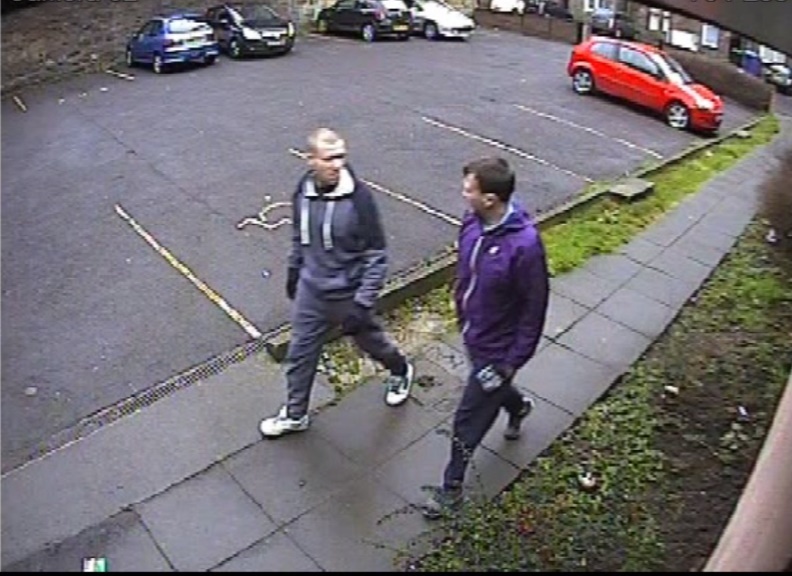 "They were shouting at him and demanding that he leave the shop, with accused Marshall shouting 'I'll f*****g blow your head off' or words to that effect.
"The shopkeeper, aged 68, who was just inside the door while this was happening, told police that Mr Laidlaw had been shouting 'I don't have any money'.
"Both the accused were pushing and pulling at the shop door but Mr Laidlaw was holding it shut.
"Mr Laidlaw thought that the gun 'looked real'.
"A significant number of members of the public witnessed this incident and later provided statements to police. One of the members of the public who was passing in a car was so alarmed by what he saw that he drove to Maryfield police office and reported the matter."
King, 24, of Dens Road, and Marshall, 31, of Baldovan Terrace, both Dundee, pleaded guilty to a charge of attempted robbery committed on January 8 last year.
Marshall further admitted possessing a firearm on the same date.
Solicitor Ross Donnelly, defending Marshall, said: "His position is he was enforcing a drug debt."
David Duncan, representing King, said: "It is clear that when the gun became part of the crime he remained there, but he didn't have any advance notice that this item was going to be used."
Sheriff Alastair Brown imposed a six-year extended sentence on Marshall – with four years in custody and two years on licence.
King was jailed for three years and told he will be supervised in the community for a year upon his release.
Sheriff Brown said: "The presentation of a firearm or imitation firearm in any circumstances is a very serious matter."
"I saw the CCTV of what happened and there is a shopkeeper there who was simply trying to earn a living and providing a public service faced with Kevin Marshall waving a handgun at the door of his shop."