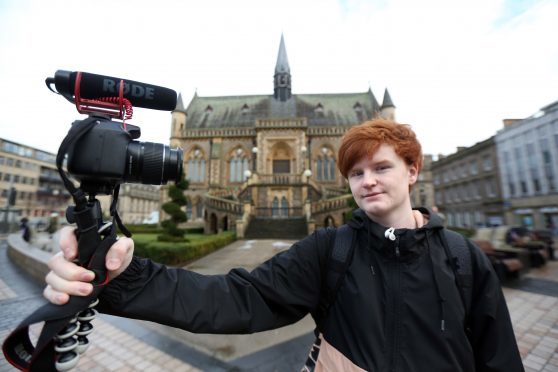 A Dundee teenager who says one of his first memories was a "terrifying" drug raid on his home is turning his life around as a burgeoning internet star.
Callum Christie, whose childhood experiences have caused him to be diagnosed with PTSD and anxiety, is determined not to let his past hold him back.
The 17-year-old has become a local internet star and is studying Interactive and Digital Media at college.
His ambition is to shoot music videos, as well as to make a career out of video blogging, (vlogging).
YouTube star Callum has decided to speak out about his experiences to inspire others who may be struggling with similar issues.
He said: "From as long as I can remember, my parents were drug addicts, so it was never easy growing up.
"There were always people in the house taking drugs and coming and going. I had no clue who most of these people were.
"I lost count of the police raids. The first time I remember it happening was when I was four. It was always terrifying, I would just stand there frozen, not knowing what to do."
Callum explained that he also faced a lot of disruption as his family often moved house and he had to change schools.
He said: "My parents were never able to keep a tenancy so we were constantly moving – I changed primary school five times.
"For a while we lived in a house with no electricity, as it got cut off. We had to use candles to see.
"I was aware we were different to other people, because when I went to friends' houses there weren't random people there and no one was taking drugs.
"I also saw that there was a different way to live when I was taken away from my parents, aged eight."
A year later, Callum started posting videos online that he recorded on his phone.
Over the past 18 months he has started to become more serious about his hobby, buying a camera and learning video editing skills.
His YouTube Channel, Xspires!  mainly features videos about skateboarding, urban exploring and Callum's everyday life.
He now lives with his great-grandparents and is improving the relationship with his parents.
He said: "I don't want to make the same mistakes. I want to make something of my life."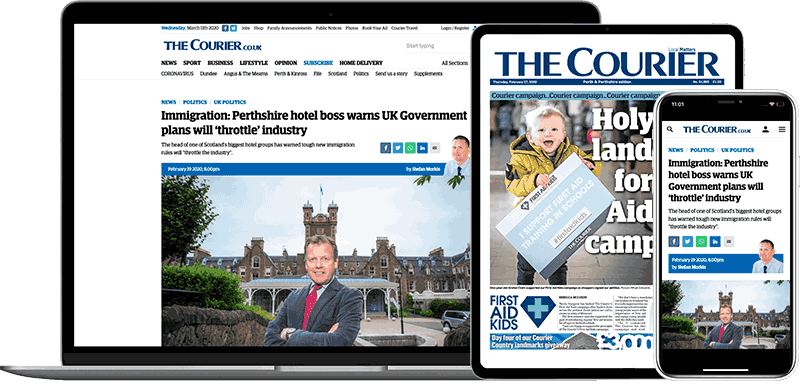 Help support quality local journalism … become a digital subscriber to The Courier
For as little as £5.99 a month you can access all of our content, including Premium articles.
Subscribe