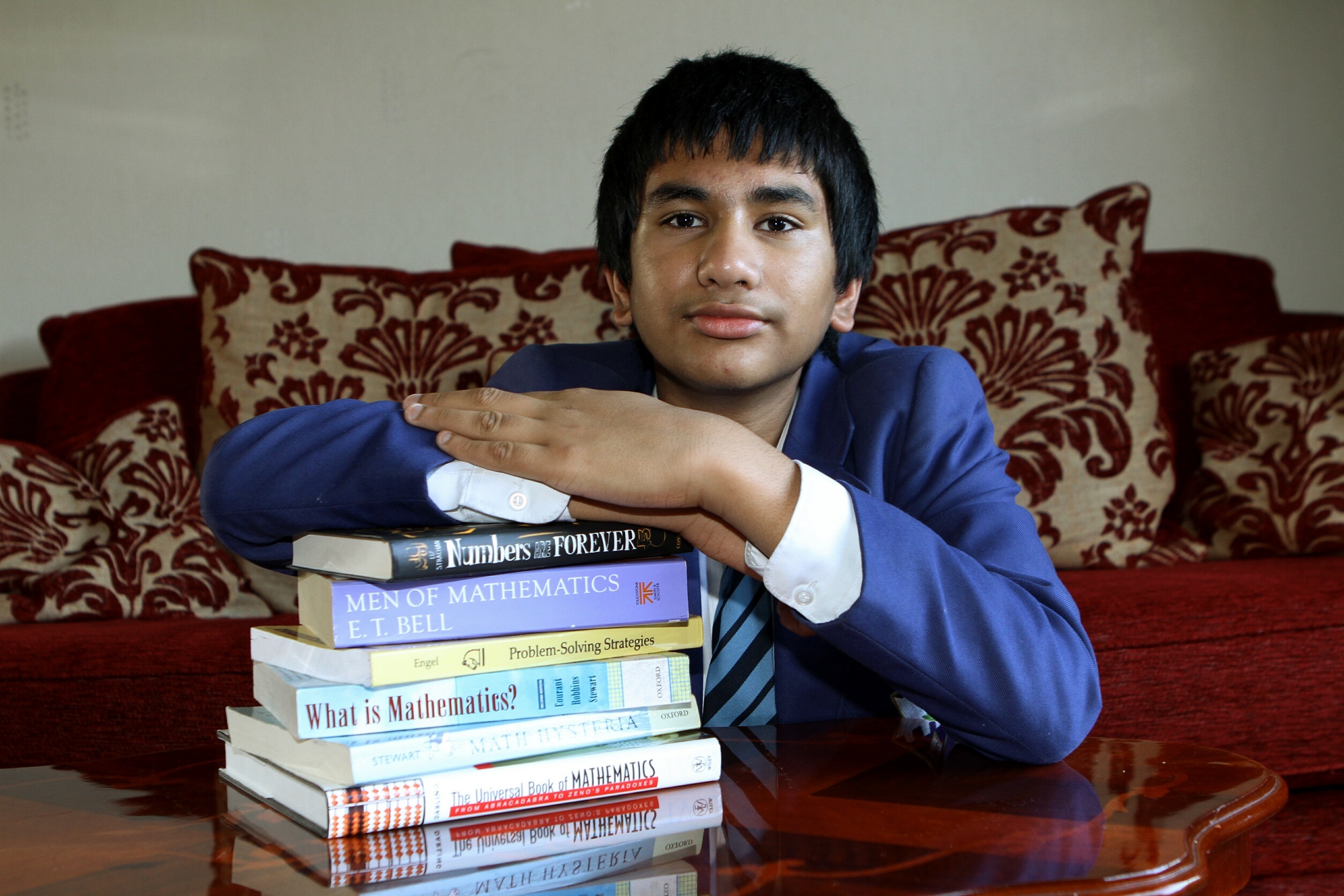 A Dundee maths wizard is releasing his first book at the age of just 17.
Weird Maths: at the Edge of Infinity and Beyond, written in conjunction with maths professor David Darling, is aimed at the "intelligent layperson" and explores topics such as seeing in 4D and whether infinity actually exists.
Grove Academy pupil, Agnijo Banerjee first met David for maths and science tuition when he was 12, as school "wasn't challenging enough".
He borrowed a copy of David's Universal Book of Mathematics and not only read it in a week, but found several mistakes that David and his reviewers had missed.
After creating a website, the pair began working on the book, taking a chapter each before working on them together.
Agnijo said: "I'm certainly looking forward to seeing the book on the shelves. If you are the type of person that would consider buying a maths book we hope you would be able to understand it.  Some of the topics you would not associate with maths, such as music and chess."
The youth did admit there was a lot to juggle when working on the book. "It was sometimes difficult to balance everything, especially when there was a maths tournament coming up. I was very  busy, but I enjoyed it.
"Maths comes naturally to me because I started it at a young age and when you start something younger it becomes second nature."
Agnijo is preparing to attend Cambridge University after the summer to study maths.
"It's supposed to be a  very demanding course, but that is what I am looking for," he said.
After university his ambition is to become a research mathematician.
The impressive teenager made headlines in 2013 when he scored an IQ of 162, the highest on the Mensa scale and higher than Stephen Hawking and Albert Einstein. The score, which he attained at the age of 12, put him in the top one percent of the population.
He has since achieved 100% in Advanced Higher Maths three years before he was due to sit the exam and taught himself Advance Higher Mechanics before achieving six straight As.
Prof Darling has published about 50 books in the past 35 years, including Equations of Eternity, We Are Not Alone and the Universal Book of Mathematics.
A sequel, Weirder Maths, is already in the pipeline with the first draft near completion. Some of the chapters in the next volume contains topics left over from Weird Maths, as they found themselves with an abundance of ideas.
Weird Maths is released on February 1.