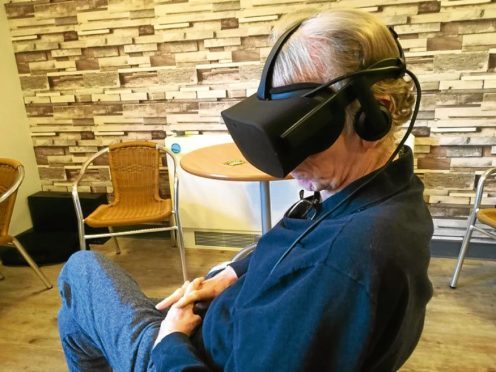 Staff at a Dundee care home are gearing up for a charity skydive to raise money for hi-tech virtual reality equipment for its residents.
Residents of Balhousie Clement Park, part of Balhousie Care Group, recently donned a VR headset and "travelled" virtually around the world, as part of a trial with the new equipment. The trial was deemed a success and the company has now committed to the ambitious fundraiser.
The home is following in the footsteps of its sister care home, Balhousie Forth View in Methil, where deputy care home manager Samantha Beattie raised £1,500 for the state-of-the-art equipment.
It includes a laptop and virtual reality headset.
Balhousie Care Group, which has 25 care homes throughout the north-east of Scotland, owns a full VR system including accessories and is now lending this out to each home on a rotational basis.
Margaret Stephen, care home manager at Balhousie Clement Park, said: "It was fascinating watching residents' reaction to the VR equipment.
"This took them on trips they could only dream of making now, including underwater and 'flying' around the United States.
"It wasn't long before I persuaded two members of staff to commit to buying our own set of equipment.
"We hope to do the skydive this side of Easter."
One of Clement Park's residents, George Gallagher, had spent time living and working in the US.
While staff looked on, George described some of the notable landmarks he virtually flew over during a Google Earth tour from the Grand Canyon to Devils Tower monument.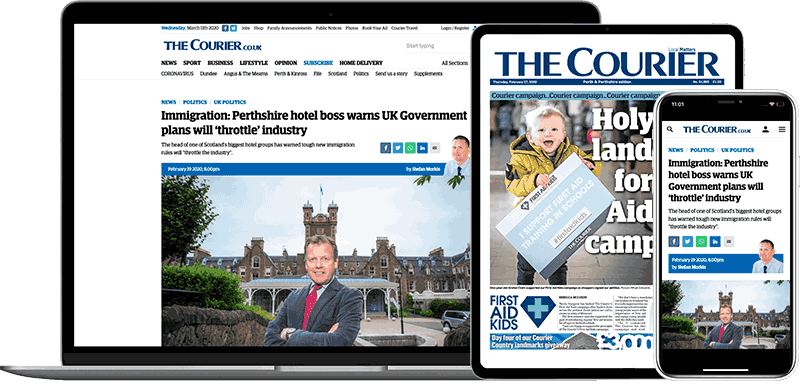 Help support quality local journalism … become a digital subscriber to The Courier
For as little as £5.99 a month you can access all of our content, including Premium articles.
Subscribe