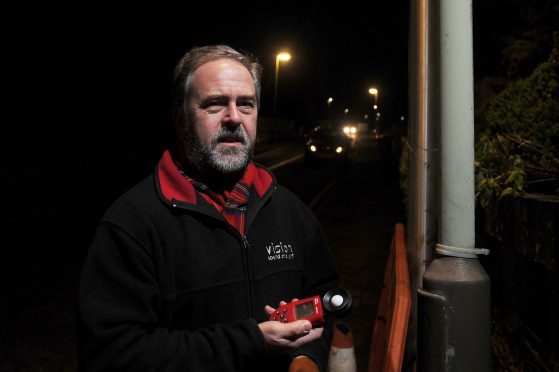 A Dundee lighting expert has warned Dundee's "dim" street lights are putting women at risk after dark.
Gary Langlands, who runs audiovisual equipment company Vision, Sound and Light, measured the brightness of the street lamps in his area after former Lord Provost John Letford called for brighter lights.
Mr Langlands, a former Dundee Chamber of Commerce president, said the lights "just about" fulfilled the minimum standards in terms of brightness.
He said: "Following the comments by John Letford I went out with a light metre measuring the light brightness, focusing on  Invergowrie Drive, which is near to where I live.
"The council is replacing the old lights with LED lights, so there is half and half of each.
"You can definitely see a difference – the new lights are much dimmer. They're at nine lux, which is a scientific measurement of light. By comparison, the old lights are at 29 lux.
"Form what I've researched, nine lux seems to be the minimum requirement, so the new lights are just about meeting that.
"I think there's an issue with safety, not just for traffic but for pedestrians, especially women walking in the city after dark."
Mr Langlands took the issue up with West End councillor Fraser Macpherson, who contacted the local authority's Street Lighting Partnership.
He said: "There is a balance that needs to be achieved here, because before we had an issue with lights being too bright and too scattered.
"What we don't want is lights that are so bright they're shining into people's windows.
"However, if anyone has concerns they should contact the Street Lighting Partnership, who are very approachable."
A Dundee City Council spokesperson added: "All of the street lighting schemes across Dundee are designed in accordance with the current British Standard for Road Lighting, BS5489.
"Safety is paramount for both road users and pedestrians in everything we do around street lighting."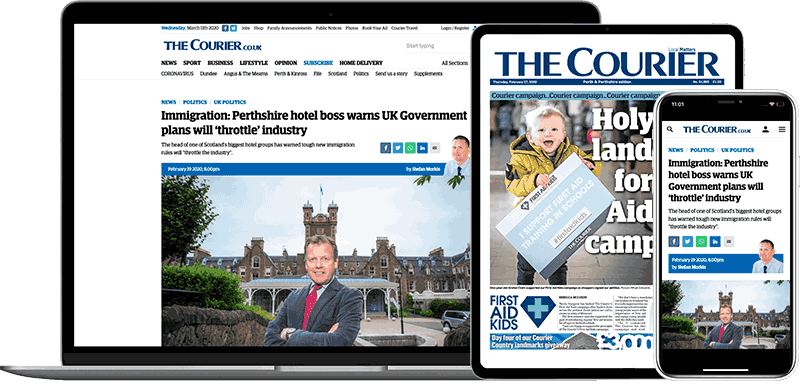 Help support quality local journalism … become a digital subscriber to The Courier
For as little as £5.99 a month you can access all of our content, including Premium articles.
Subscribe