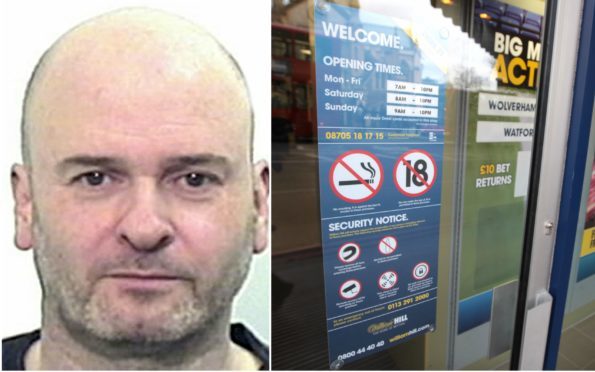 Gambling giant William Hill handed Dundee City Council £500,000 following the conviction of IT fraudster Mark Conway.
Conway was jailed in 2017 after he was found to have defrauded the local authority out of £1.065 million through an elaborate purchasing scheme.
Following a meeting of the council's scrutiny committee in December, it was reported a gambling operator had paid an "ex gratia" payment to the local authority.
An "ex gratia" payment is one made from a sense of moral obligation rather than because of any legal requirement.
The Courier discovered who paid the undisclosed sum, and its value, using freedom of information legislation.
Despite being outed as the company "handing back" the proceeds of Conway's crime, William Hill plc refused to answer questions put to them.
A spokesperson for the company blankly refused to comment as to why they felt "morally" obliged to give Dundee City Council £500,000.
Addiction charity Gamble Aware said William Hill should have been aware of the "obvious signal" Conway's spending would have shown, something highlighted by the figure William Hill handed to Dundee City Council.
A spokesperson said: "Gambling companies should be constantly looking for any indication that their customers are getting into trouble with their gambling.
"One obvious signal is a higher than normal level of spending, which these figures suggest could have been very clear.
"It would be disappointing if, in such a case, this was not spotted and properly investigated.
"It is quite right that where funds are the proceeds of crime, they are returned to the rightful owner and in the past, the Gambling Commission has required this when it reviews such cases to see if there has been a breach of the bookmaker's gambling licence."
Labour councillor Richard McCready, who tabled a motion calling on chief executive David Martin to write to the Gambling Commission and the Department of Digital Culture, Media and Sport, said the issue was incredibly "grubby".
He said: "It is clear Mark Conway is the main culprit in this case, however there has been a failure on behalf of the banks, the gambling commission, William Hill and the council and it is important we learn the lessons from this.
"I also understand in these times of austerity, the council needs money wherever it can get it, but I am not convinced the council should allow William Hill to clear their conscience with this payment.
"There are no conditions attached to this payment but the whole issue is just a little bit grubby.
"I'm sure the gambling industry will say they will always spot problem users, but it is obvious in this case they did not.
"William Hill are a well known, High Street company and you would expect better from them. This fraud was discovered, to some extent, by chance. If it had not been discovered, Conway could still be spending stolen money with William Hill."
The Gambling Commission said it could not comment on the issue, because of its role as industry regulator.
A spokesperson for Dundee City Council said: "The council has written to the Department for Digital, Culture, Media and Sport and is awaiting a response."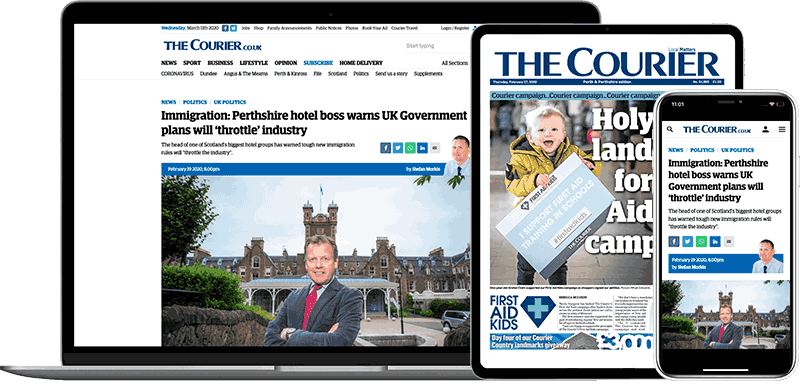 Help support quality local journalism … become a digital subscriber to The Courier
For as little as £5.99 a month you can access all of our content, including Premium articles.
Subscribe