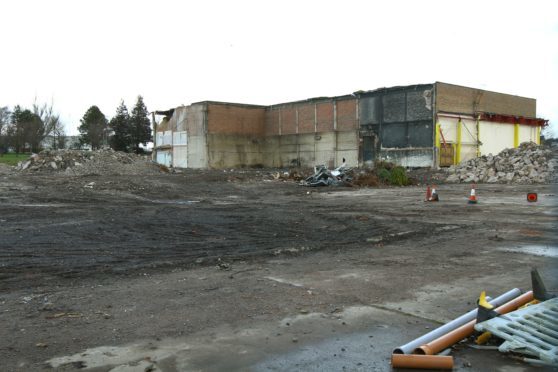 A Dundee property developer has chosen to demolish a historic city building instead of paying a huge rates bill on the vacant site.
Bruce Linton, of James Keiller Estates, has hit out at the Scottish Government's decision to scrap 100% rates relief on vacant industrial buildings.
He says the policy change has led him to demolish the former Stewart's Cream of the Barley factory at Kingsway East instead of redeveloping the building.
Mr Linton said the former bottling plant had a rateable value of £225,000 a year so he has instead chosen to demolish the site at a cost of £180,000.
He said: "We would have normally spent a load of money redeveloping the building to today's standards but we are now at a point where we can't do that because of the rates.
"It's taxing someone on income they are not receiving for an empty property."
Since April 2016, full rates relief is restricted to the first six months an industrial property is vacant. After that period, landlords receive 10% relief.
Conservative North East MSP Bill Bowman said he is concerned about the impact of the policy change.
"It would be a travesty to see perfectly good industrial sites in Dundee, including those with a lot of history, knocked down when they could be redeveloped or put to commercial use supporting employment.
"The city has so much potential to attract business but people like Mr Linton are being forced to go down another route."
Mr Linton said after the building is demolished, he will apply to Dundee City Council for a change of use to housing.
Under plans with Persimmon Homes, it is thought that up to 90 houses could be built on the site, which is opposite the Kingsway East Fire Station and next to an area of land which is the subject of plans for a new Lidl supermarket and Costa coffee outlet.
"The building is three-quarters down now and we are now going to go for change of use and go for housing because there is absolutely no demand in Dundee at the moment for industrial premises," said Mr Linton.
The prominent Dundee businessman said he believed large companies are being put off Scotland due to the Government's tax and rates policies.
"A lot of companies now are global and they will think to themselves our executives are going to be paying more in income tax, as a business we are going to be paying more in business rates and as a result they are just avoiding Scotland," he said.
A Scottish Government spokesperson said: "The Scottish Government are continuing to provide the most competitive rates relief in the UK, which includes full relief for empty industrial properties for the first six months that they're empty, followed by a 10% discount thereafter."