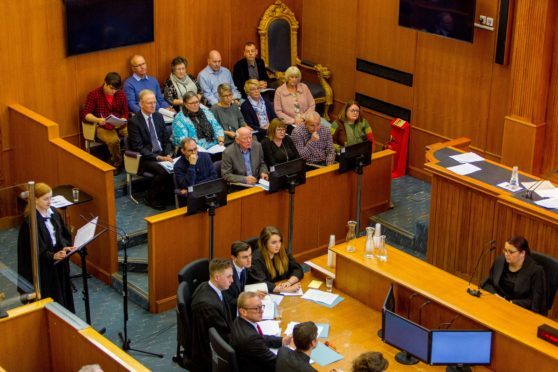 One hundred and thirty years after he was hanged for killing his wife, one of Dundee's most notorious murderers returned to court to be "acquitted" of the crime.
Six of William Henry Bury's vertebrae, snapped during his execution, sat on the dock at Dundee Sheriff Court as a modern-day jury found him not guilty of strangling and mutilating his bride, Ellen Elliot.
Jurors listened to evidence once related at Bury's original trial, which took place in the very same court room, in 1889.
The experts argued in favour of verdicts of murder and suicide respectively, though each agreed Ellen Elliot's death could not be explained with certainty.
Where in 1889 that doubt caused jurors to find him guilty but ask for leniency, it led a modern day jury to find him not guilty by a majority of 13-2.
Celebrated Forensic anthropologist Professor Sue Black, who organised the retrial, said: "The verdict was incredible.
"When, 130 years ago, the original jury found Bury guilty, they also asked the judge for mercy, which suggested that they had had doubt. Clearly our jury also had doubt."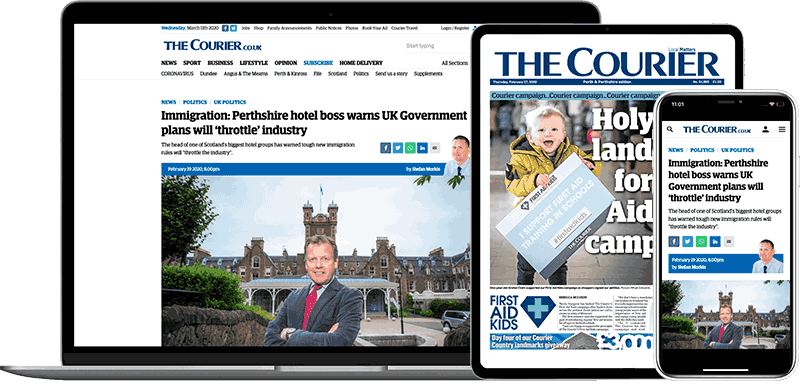 Help support quality local journalism … become a digital subscriber to The Courier
For as little as £5.99 a month you can access all of our content, including Premium articles.
Subscribe