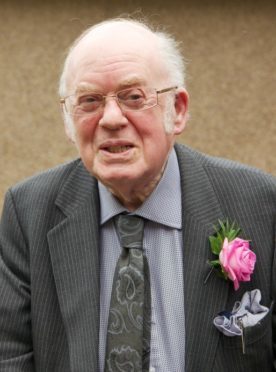 Douglas Walter McGeorge Davidson MBE, former boss of Scotland's largest independent retail pharmacy business, has died peacefully, aged 89.
Born on August 30 1928, Mr Davidson was the third generation of the Davidson family to head family community pharmacy business, Walter Davidson & Sons Limited (Davidsons Chemists), which has its headquarters in Blairgowrie.
The business , which holds Royal Warrants granted by the Queen and the Prince of Wales, was started by his paternal grandfather, Walter Davidson, in Blairgowrie towards the end of the 19th century, and now has 36 pharmacies and an animal health supplies business.
Raised in Coupar Angus, Mr Davidson was educated at Dundee High School and Dundee School of Pharmacy, and subsequently registered as a pharmacist in 1951.
He began working in the family's Blairgowrie branch, which was the base for his entire working life.
Mr Davidson became a Baillie and town councillor, holding the posts of Senior Baillie, Treasurer and Dean of Guild, and for many years was also a Justice of the Peace.
This followed a family tradition, with his grandfather Walter Davidson having been Provost of Blairgowrie and his father having taken up the role of Provost of Coupar Angus.
He was Chairman of Blairgowrie's local water authority before nationalisation.
He also held numerous other posts in various local organisations, including Blairgowrie Round Table (of which he was the founder chairman) and Blairgowrie Rotary of which he was a secretary and president and recipient of the Paul Harris Medal.
He also was vice-chairman of the Conservative & Unionist Association for the then-Perth and East Perthshire constituency, in the era when Perth and East Perthshire returned Ian MacArthur and later, Bill Walker to Westminster as Conservative MPs.
Mr Davidson was given numerous awards and honours in respect of his committed involvement in community pharmacy, where he was one of the most highly regarded community pharmacists of his generation in Scotland.
He had the distinction of being appointed a Fellow of The Royal Pharmaceutical Society of Great Britain in 1989 and was awarded the MBE in 1992 for Services to Pharmacy in Scotland and Veterinary Pharmacy in Europe.
In addition, he received a contemporaneous award by The Royal Pharmaceutical Society of Great Britain of its prestigious Silver Medal. He was an early pioneer in the use of technology to improve efficiency in pharmacy.
Predeceased by his wife Avril in 2004, he is survived by his children, Gail and Graeme.
A public memorial service is to be held in Blairgowrie Parish Church on Thursday, at 11.30am, to which all are welcome.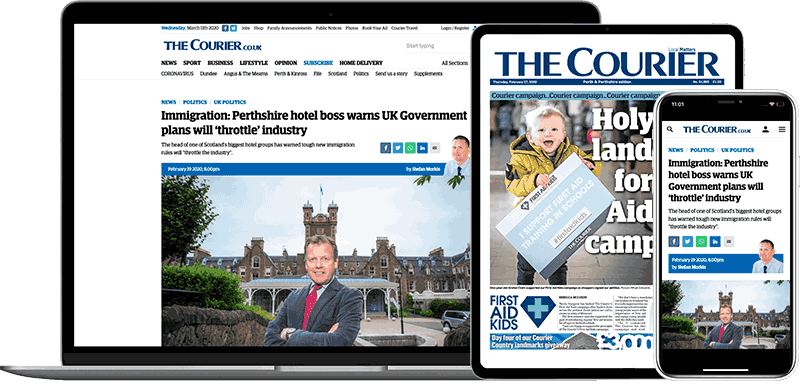 Help support quality local journalism … become a digital subscriber to The Courier
For as little as £5.99 a month you can access all of our content, including Premium articles.
Subscribe