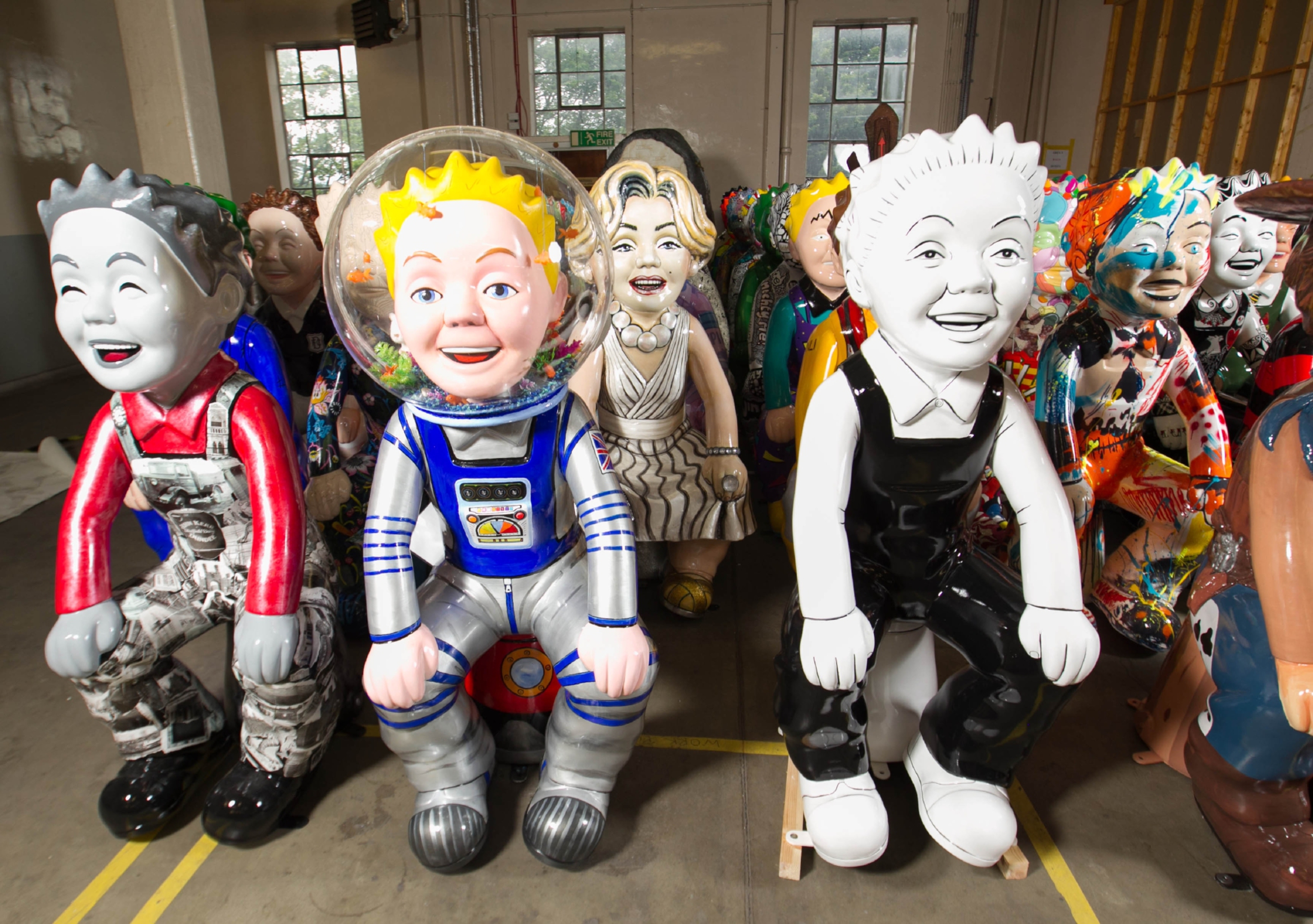 A final Oor Wullie statue will be auctioned off the ARCHIE Foundation hosts its first Spring Ball in Dundee next month.
Hosted  by the charity's Tayside Fundraising Committee, the ball will raise money for its £2 million Tayside Children's Hospital appeal.
The ARCHIE Foundation is launching the first ever ARCHIE'S Spring Ball, to be held at the Apex hotel in Dundee on March 16.
The money will help build a new children's twin theatre operating suite, transforming the experience of children who need surgery in Tayside.
Already a sell-out, the gala will feature an auction of a one-off full-sized Oor Wullie creae to celebrate the success of the Oor Wullie Bucket Train in 2016.
This saw 55 statues of the beloved comic character decorated by artists and put on display around Dundee.
Another 15 statues went on tour around Scotland before the whole lot were auctioned off at Dundee Rep, raising an incredible £883,000.
The design of the new statue by Trail artist and sponsor John Barrie is being kept under wraps until nearer the ball but organisers hope it will raise a "significant amount" for The ARCHIE Foundation.
As well as the auction, there will also be a raffle to win a brand new Audi A1 Sport, donated by committee member and Euromillions winner Gillian Bayford.
There are 1,000 tickets for the raffle being sold at £25 each. If all get snapped up it will mean a £25,000 windfall for the charity.
Tickets can be obtained from The ARCHIE Foundation's office at Ninewells, Gillies in Broughty Ferry, John Clark Audi on Kings Cross Road and from Mike Kemp at Thorntons' office on Yeaman Shore, Dundee.
The Tayside Fundraising Committee meets once a month and is made up of members of the local business community and members of the NHS project team.
Chairman Ian Philp, managing director of Gillies, said: 'The committee has been working hard to organise the first ARCHIE'S Spring Ball and we're looking forward to a wonderful night raising money for the children's hospital appeal.
"Our monthly meetings are always full of enthusiasm and good ideas and it's very exciting to hear updates on the project from the ARCHIE team to remind us what we're raising money for.
"The people of Tayside have shown great support and we hope they will continue to support the appeal as we push on to reach the £2m fundraising target."
Cassie Thompson, head of fundraising for The ARCHIE Foundation, said: "We are immensely grateful to every single member of the fundraising committee. Their knowledge, expertise and contacts are invaluable to us.
"We can't thank them enough for hosting the ARCHIE'S Spring Ball which promises to be an exciting night, not only raising money for the appeal, but also giving us the chance to share updates about the project and demonstrate the impact the new unit will have for the children of Tayside and their families."
For further details about the appeal or how to buy a ticket please contact: lindaM@archiefoundation.org.uk