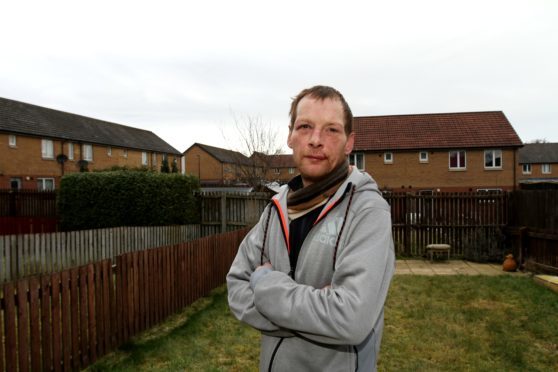 A "vulnerable" man has been attacked outside a shop on Lochee High Street.
Billy Macaskill was left with a bloody and swollen lip after children on bikes were said to have assaulted him "for fun" on Tuesday night.
Police said they are aware of the incident, which happened at around 6.30pm near the Mace store.
After the assault the 46-year-old, who is said to be living in poverty, sought refuge in the Last Tram pub where staff looked after him.
Billy was said to have been too scared of retribution to report the incident to police.
A post showing Billy's injuries has gone viral on social media, with over 500 shares and hundreds of comments expressing outrage at the attack.
A Police Scotland spokesman said: "We are aware of the incident."
For more, see Thursday's Courier